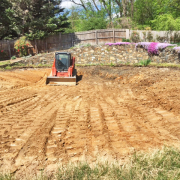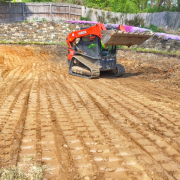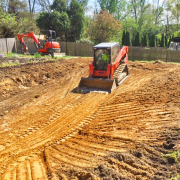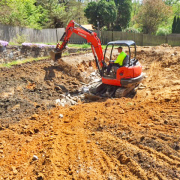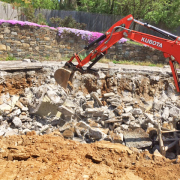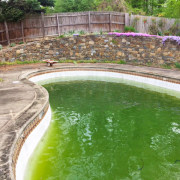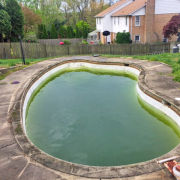 Removing a swimming pool could be the best decision you make for your home. At Remove A Pool, we specialize in full pool removal, helping you to make your home a better fit for your needs. If you have been hoping to remove an unwanted home from your home, now is the time to do so. We can help make it possible.
Why Remove Your Pool In Annandale?
There are numerous benefits to removing your pool. Each homeowner's needs are different, but they tend to offer the same key advantages. You may want to consider removing an unwanted pool for various reasons including:
The pool is no longer functional. It may need repairs that are just too expensive to handle right now. Why not get rid of it and make more room for your home's amenities?
The pool is not one you use often. It is hard to maintain if you are not using it as often as you thought you would.
You plan to sell your home soon. Many times, removing an unwanted pool can add value to the home, boosting how much you can receive when selling the property.
You may no longer want to maintain the pool. It can cost a lot of money to maintain the pool on a routine basis, especially with the chemicals you need to use, maintenance, and repairs.
You may want to use your space for something else. Why not take back your yard and use it for something your family may enjoy more?
No matter why you are thinking about removing your unwanted pool, Remove A Pool can help make it happen. Our team works closely with you to ensure the process is done properly.
Full or Partial Pool Removal?
The biggest question you need to answer is this one. Do you want to remove the full structure of the pool or do you want to save money with a partial pool removal? Most of our clients select partial pool removal. In this method, we demolish the edges of the pool and cave the structure in on itself. The full pool removal, by contrast, removes all of the components of the pool from the space.
In all cases, we then provide comprehensive removal for the space.
We help you to obtain the permits necessary for removing the pool structure.
We handle all of the equipment and work to create a plan to minimize any damage to your property.
We then drill a hole into the base foundation of the pool. This allows the water to drain out in a safe and manageable way.
We demolish it and, in a full pool removal, we haul away all of the unwanted materials from your property.
We also work to ensure your home is ready for its next use by preparing the site for any needs you may have, if desired.
Removal A Pool is the best team to call when it comes to removing a swimming pool in Annandale. We listen to you and provide the very best services possible while always ensuring a competitive price for the work we do for you. Call us today to find out about our swimming pool removal service. Schedule a consultation with our team to discuss your needs. We are happy to get started with your project right away.