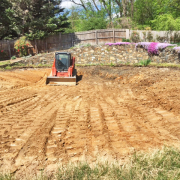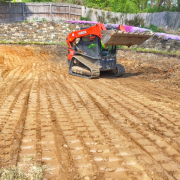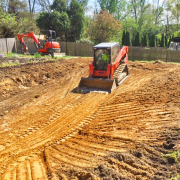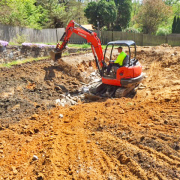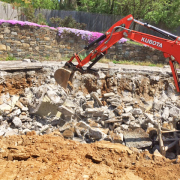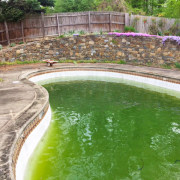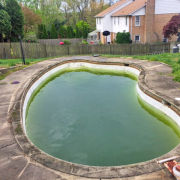 Is an unwanted or non-functioning swimming pool taking up your valuable property space? Remove A Pool specializes in getting rid of your  unwanted swimming pool. We have the experienced crews and equipment required to safely and efficiently remove unwanted swimming pools. We'll handle everything from start to finish; we'll even procure the permits, fill in the hollow, and plant grass seed before leaving. Removing a swimming pool in Virginia requires a simple call to Remove A Pool. We are the leading swimming pool demolition and removal company in the area.
Professional Pool Removal Services In Virginia
For residential or commercial swimming pool removal services in Virginia, contact Remove A Pool. We offer complete and partial pool removal services. When you contact us, we'll send out a technician to assess your pool and discuss the types of removal you prefer. If you select a complete pool removal, we'll remove the entire pool. If you choose a partial removal, we'll remove much of the pool and drill holes in the remainder to ensure optimum drainage. In both cases, we'll fill in the gap, level the surface, haul away the debris, and even plant grass seed if you prefer.
We can provide you with an upfront quote for the job and schedule a removal date that suits your convenience. Because we do everything from start to finish, you can relax, knowing that your pool's removal is in the hands of the experts at Remove A Pool.
Why Remove Your Pool?
Our customers have many different reasons for wanting to get rid of their pool.  Some of the most popular reasons that our customers opt for pool removal are:
Moving: an inoperable swimming pool is difficult to market to home buyers. We can remove your unwanted swimming pool before you list your home for sale.
Inoperable Swimming Pool: If your swimming pool is beyond repair, it makes sense to remove it so you can reclaim your space.
Expense: Maintaining a swimming pool is expensive. Many of our commercial and residential customers simply want to cut down on expenses when they contact us for removing a swimming pool in Virginia.
Unused: If your household no longer uses the swimming pool, you can remove it and use the land for another purpose.
Remove A Pool features experienced crews who are trained and licensed to operate our equipment and perform this type of demolition work. Our crews prioritize safety throughout the removal process. They'll work efficiently to remove your pool and leave your landscape ready for an entirely new purpose.
Contact us if you're ready to rid your setting of an unwanted swimming pool. Whether you have a residential pool or commercial pool, we have the tools and equipment needed to remove any swimming pool. Call us to discuss any questions you have or to get more information about our Virginia swimming pool removal services. We look forward to providing you with the best-possible customer service as we help you reclaim your property space.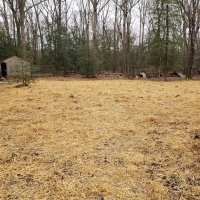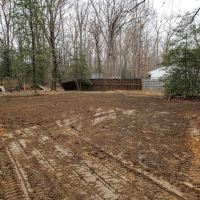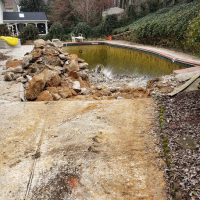 Fairfax County
Annandale |Bailey's Crossroads | Belle Haven | Burke | Burke Centre | Centreville | Chantilly | Crosspointe | Dranesville | Dunn Loring | Fair Lakes | Fair Oaks | Fairfax Station | Floris | Fort Belvoir | Fort Hunt | Franconia | Franklin Farm | George Mason | Great Falls | Greenbriar | Groveton | Hayfield | Huntington | Hybla Valley | Idylwood | Kings Park | Kings Park West | Kingstowne | Lake Barcroft | Laurel Hill | Lincolnia | Long Branch | Lorton | Mantua | Mason Neck | McLean | McNair | Merrifield | Mount Vernon | Newington | Newington Forest | North Springfield | Oakton | Pimmit Hills | Ravensworth | Reston | Rose Hill | Seven Corners | South Run | Springfield | Tysons | Wakefield | West Falls Church | West Springfield | Wolf Trap | Woodburn | Woodlawn
Prince William County
Dumfries | Haymarket | Montclair | Occoquan | Quantico | Buckhall | Bull Run | Bull Run Mountain Estates | Cherry Hill | County Center | Dale City | Gainesville | Independent Hill | Lake Ridge
Linton Hall | Loch Lomond | Quantico | Marumsco | Montclair | Neabsco | Nokesville | Potomac Mills | Sudley | Triangle | Woodbridge | Yorkshire | Aden | Antioch | Ashland | Bethel | Brentsville | Bristow | Buckland | Canova | Catharpin | Cornwell | Featherstone | Greenwich | Hoadly | Quantico Station | Rixlew | Southbridge | Sudley Springs | Thoroughfare | Waterfall | Wellington |West Gate
Loudoun County
Hamilton | Hillsboro | Leesburg | Lovettsville | Middleburg | Purcellville | Round Hill | Arcola | Ashburn | Belmont | Brambleton | Broadlands | Cascades | Countryside | Dulles Town Center | Lansdowne | Loudoun Valley Estates | Lowes Island | Moorefield Station | Oak Grove | South Riding | Sterling | Stone Ridge | Sugarland Run | University Center
Arlington 
Ballston | Clarendon | Crystal City | Lyon Village | Pentagon City | Rosslyn | Shirlington | Virginia Square | Westover | Williamsburg Circle | Palisades | Aurora Highlands | Penrose | Barcroft
Glencarlyn | Broyhill Heights | Greenbrier | Radnor – Fort Myer Heights
Fauquier County 
Remington | The Plains | Warrenton | Bealeton | Calverton | Catlett | Marshall | Midland | New Baltimore | Opal
Henrico County
Chamberlayne | Dumbarton | East Highland Park | Glen Allen | Highland Springs | Innsbrook | Lakeside | Laurel | Montrose | Sandston | Short Pump | Tuckahoe | Wyndham | Fair Oaks | Varina
Alexandria
Chesapeake
Portsmouth
Newport News
Virginia Beach