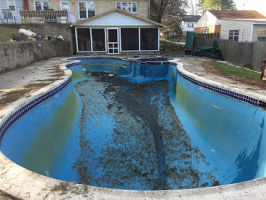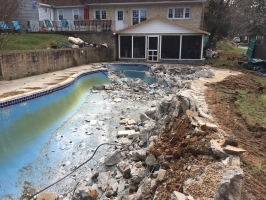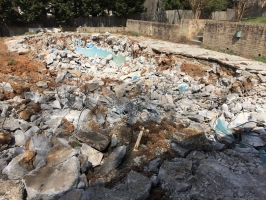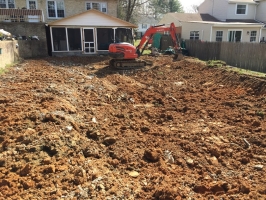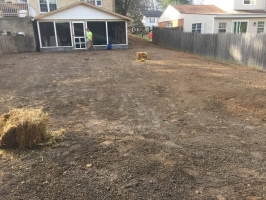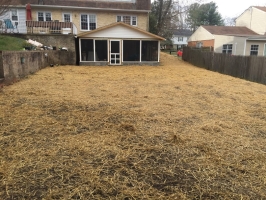 Thinking of removing a swimming pool in Annapolis, Maryland?
Whether you'd like to upgrade your outdated pool with a brand new one, want to use the space where your pool sits right now to expand your garden, or are planning on listing your home for sale soon, call us here at Remove A Pool.
We're the experts when it comes to full-service pool disconnection, demolition, and disposal, and we stand behind all of our work with our industry-leading 5-year satisfaction guarantee.
Helping You Take Back Your Backyard
Having a swimming pool on your property can be great, but it also involves a lot of extra work, added costs, and increased worries about liability issues.
Removing your swimming pool gives you the freedom to transform your outdoor living space into an area you and your family can enjoy. Imagine having a beautiful garden, a resort-style outdoor kitchen, or a year-round play area for your kids in the spot where your pool sits right now – with Remove A Pool, you can turn your dreams into a reality in less time than you might expect.
When you call us for a free, no-obligation quote, we'll inspect your pool, explain the differences between our partial and full pool removal options, and help you choose the service that best fits your plans and budget. We'll then prepare a custom estimate for your Annapolis, Maryland pool removal project that includes all the permits, insurance, skilled labor, and materials it takes to leave your property clean, level, and ready for you to use.
Fully Bonded and Insured Annapolis Pool Removal Services
Removing a swimming pool in Annapolis, Maryland involves dealing with multiple utility connections, digging close to property lines and homes, and disposing of thousands of pounds of concrete, plastics, and other materials. It also requires extensive knowledge of the county, state, and federal building codes and environmental regulations in order to avoid costly fines, stop-work orders, and even legal claims.
As the most trusted name in the pool removal industry, we have more than 25 years of experience in disconnecting, demolishing, and extracting all types of swimming pools, hot tubs, and spas. During that time we've developed the safest, most efficient techniques in the business to ensure exceptional, high-quality results on every single job we do.
For your peace of mind, every member of our crew has been hand-selected and background-checked, and we carry comprehensive insurance that includes workers' compensation coverage.
Have Questions? Call For Your Free Quote Today
To schedule your complimentary quote, contact us at Remove A Pool today. We'll answer all of your questions about removing a swimming pool in Annapolis, Maryland and leave you with a clear, up-front quote that includes everything it takes to completely transform your outdoor space.