Comprehensive Swimming Pool Removal Services from Remove A Pool
Swimming pools are great when they are new. The whole family gets excited to spend time in it. But as time passes, your family can lose interest in your pool and it can fall into disrepair. Instead of leaving it there to become an eyesore and safety hazard, have your swimming pool removed professionally by Remove A Pool. Our licensed demolition contractors have the experience needed to provide a safe, efficient pool removal. But you don't have to take our word for it. Our customers are more than happy to let everyone know about our services. Recently, we provided swimming pool removal for a customer in Chantilly. Here's what they had to say about their experience with Remove A Pool.
Customer Satisfaction is Our Goal
Our customer was tired of having the old family swimming pool taking up most of their backyard. The family no longer used it and they wanted to use the space for their new hobbies. But with the pool in the way, there was nothing they could do.
When they called us for information, they had no idea how affordable professional pool removal could be. We explained their options and described the process, so they would understand the plan. We set up a schedule for demolition and quickly made plans for setting up the job site.
Our customer was impressed by the safety precautions our contractor insisted on before demolition could begin. Once the work started, the professionalism of our crew became apparent to our customer and they commented on how efficient our team was.
Remove A Pool Goes the Extra Mile for Our Customers
When demolition was complete, our customer in Chantilly could hardly believe how quickly we had the space filled. They were thrilled by the debris removal services we provide to all our customers. And they were proud to be a part of the recycling program we use for waste materials. By the time the job was done, the family had thanked us several times for our help. They said they felt like they had regained their backyard.
Quality Swimming Pool Removal for Chantilly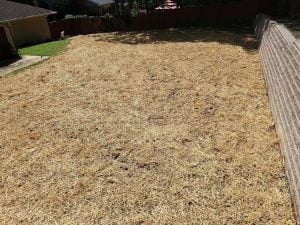 One of the most rewarding parts of what we do at Remove A Pool is clearing a way for families to make memories. We love to see the look on our customers faces when they see their new backyard for the first time. If you are ready to say goodbye to your old swimming pool, let us help you find an affordable option.
Contact us today at Remove A Pool to find out more about our complete line of removal services for Chantilly.