NO POOL TOO BIG OR SMALL FOR US!
NATIONWIDE POOL REMOVAL LEADERS
Charlotte North Carolina Pool Removal: Getting Started and More
Removing a pool in Charlotte North Carolina is a breeze when you contact the demolition pros of Remove A Pool. From your complementary FREE quote to the clean-up phase of demolition, all of our services are performed professionally and at a level that exceeds customer expectations.
If you're thinking about the removal of an old pool, Remove A Pool wants to be your demolition team. It doesn't matter what type of pool you have sitting in your backyard, we can handle the safe and competent removal of all pool types.
Why Consider Charlotte North Carolina Pool Demolition
People often choose to have a pool removed from their property for the following reasons:
Home Renovations: Small or large scale home renovation projects may include the removal of an old pool that has become an eye sore to the neighborhood. If you have an eye sore sitting on your property, we want to help you remove that eye sore.
Liability: Often times, people grow weary of the liability concerns that go hand-in-hand with being a pool owner.
No Longer In-Use: A homeowner's family no longer uses the pool.
New Pool: In order to install the new pool you desire, you'll have to remove the old pool first.
Frequent Repairs: As a pool ages, it often requires frequent repairs and maintenance. Perhaps you're tired of making frequent repairs.
If you can relate to any of the above, give us a call today or make a request online for your FREE quote.
What to Expect from Charlotte North Carolina Pool Removal
When Remove A Pool is on the job, you can expect a worry-free pool removal experience from beginning to end. Before we can remove that old pool, you'll first need to get in touch with us to request your complementary FREE quote. Once we've visited your home to provide you with your free quote, we'll go over your options and take a look at your pool to provide you with an appropriate estimate.
Your demolition options include an abandonment pool removal or an exhumation pool removal. The exhumation pool removal process costs a bit more than the abandonment process but with an exhumation, you'll remove the entire pool. With the abandonment process, you'll remove a large amount of the pool but not the entire pool.
Both processes involve a team of demolition professionals with years of experience in pool removal and state-of-the-art machinery. Once we've removed the pool or most of the pool, we then fill in this area with dirt and rocks. The fill-in process is performed with extreme care and expertise to avoid "settling."
Getting All Cleaned Up
Clean up is completely professional. During this phase of demolition, we make sure that your property is left just the way it was found by ensuring that everything has been picked up, removed and cleaned up. The remaining pool debris is carefully removed from your property and safely delivered to a recycling facility. If you're interested, at an additional charge, we'll go ahead and plant fresh grass for you as well. This final service is optional but a popular choice amongst homeowners.
To learn more about removing a pool in Charlotte North Carolina, contact Remove A Pool today!
The reasons for pool removal vary, but these are some of top reasons. The most common reason is generally that the pool has reached its lifetime and is no longer in-use. Pools that sit unused have the potential to become liability concerns for several reasons, plus that space can be used for something more useful to the property owner.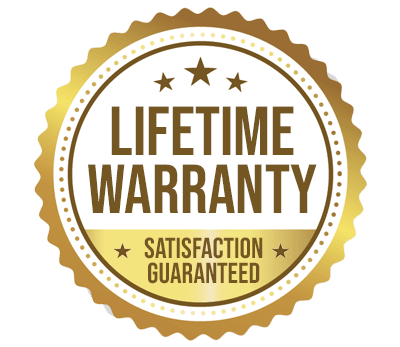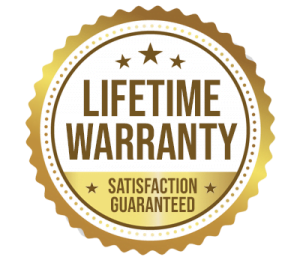 YOU WILL LOVE US, WE ARE
SCREENED AND FEATURED