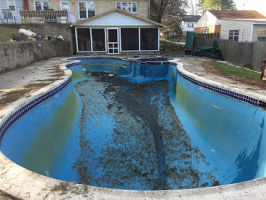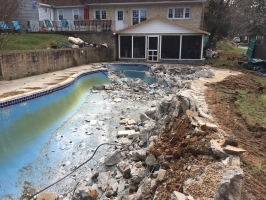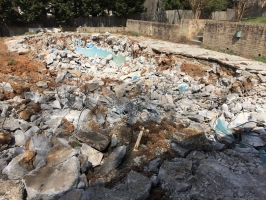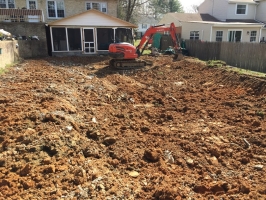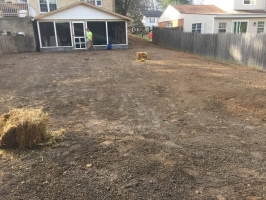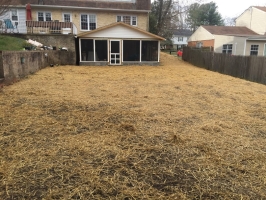 Do you have a neglected pool on your property? Has your once well-used family swimming pool now become nothing more than an eyesore? Are you tired of all the extra work and costs it takes to maintain a pool you rarely use?
When you've decided it's time to call a contractor about removing a swimming pool in Clarksville, Maryland, start by calling Remove A Pool. We're the experts when it comes to disconnecting and demolishing both in-ground and above-ground pools, and our comprehensive services also include site restoration as well.
Signs It's Time To Call Us For Your Clarksville Pool Removal
If any of these things sound familiar, it might be time to call us about our swimming pool removal services:
Your kids have grown up and moved out, leaving your pool largely unused
You've been told your pool needs costly repairs to the liner, pump, or heater system, and you don't think it's worth the investment
You'd like to upgrade your outdoor space by replacing your old swimming pool with a spa, outdoor kitchen, or garden
You're tired of the ever-rising costs involved with maintaining your backyard pool
You are planning on selling your home soon, and your real estate agent recommends having your pool removed in order to attract more buyers to your property
Your Choice of Partial or Complete Removal of In-Ground Pools
Here at Remove A Pool, we perform two types of in-ground pool removal – partial pool removal and complete pool extraction.
Partial pool removal, also known as pool filling, involves demolishing only the upper portion of the pool liner and deck. The remaining structure is left in place, drainage holes are created, and the pool liner is filled with clean sand, topsoil and gravel to create a level area that's ready to be landscaped. This is our most economical option.
We also perform complete pool removal, also known as pool extraction, which involves the removal of the entire pool. While this process is more labor-intensive, it does eliminate all signs of your pool from your yard – something that you may want to consider if you ever plan on selling your home or building over the spot where your pool sits right now.
Call For Your Estimate Today
To learn more about our all-inclusive Clarksville, MD swimming pool removal services and to schedule your free, no-obligation quote, call us here at Remove A Pool. We're happy to answer any questions you have about us and our services, and we'll provide you with references upon request.
Remember, we've been in the business for more than 25 years, and we're the only company that delivers the professional, no-stress pool removal solution!