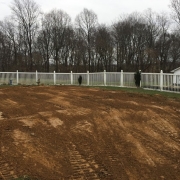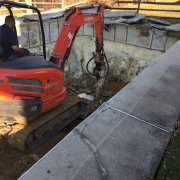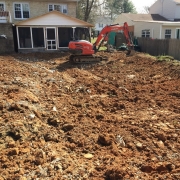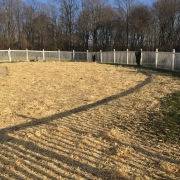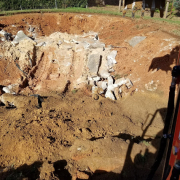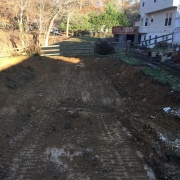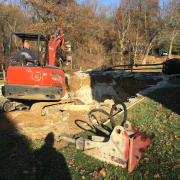 If you are trying to sell your home, you may find that the pool in your backyard causes you some issues. While a family pool may have helped make your summers more fun in Cleveland, Ohio, it isn't desirable when attempting to sell your home. In fact, removing your pool can help increase your home value and speed up the time it takes your home to sell. This is just one of the many reasons why people look into Cleveland, Ohio swimming pool removal. Removing a pool can be very freeing, making it worth the time to investigate how Remove A Pool can help you.
Call Us for an Estimate
Before making any final decisions, give Remove A Pool a call and let us offer you an estimate. You may be pleasantly surprised to learn how easy Cleveland; Ohio swimming pool removal is to get started. Simply tell us what type of pool you have and its dimensions, and we can give you a rough idea of what to expect.
What Does Cleveland, Ohio Swimming Pool Removal Include?
Remove A Pool offers you a pretty full package so that you don't have to worry about anything when it comes to swimming pool removal. Once you agree to have us handle removing a swimming pool in Cleveland, Ohio, we will look into your city regulations to see if you need to obtain a permit. If your city requires a permit for pool removal, we will take care of obtaining it quickly so we can get your project underway.
Once we have a date scheduled with you, we will show up and demolish your old swimming pool. You can have it partially removed or fully removed, dependent upon what you plan to do with your new yard space. If you are planning on building an addition to your home or placing another structure in your backyard in its place, then a full removal will be recommended. If you simply plan to expand your green yard space, then a partial removal is likely sufficient and will save you some money. Our team can talk over the options with you to ensure that you make the right choice.
Cleaning Up the Debris
Once the demolition process is complete, we will load all of the leftover debris up and haul it off your property so that you literally do not have to worry about a thing. If you would like, for a minimal additional fee we will also spread grass seed over the dirt so that the entire project is complete in one afternoon. Improve the value of your home and save some money dealing with your pool by contacting Remove A Pool for Cleveland, Ohio swimming pool removal today.