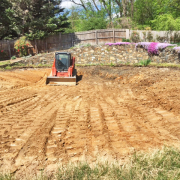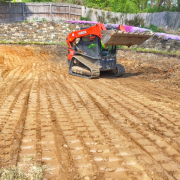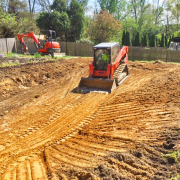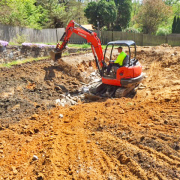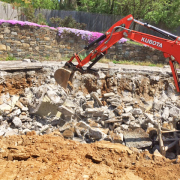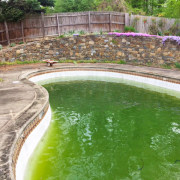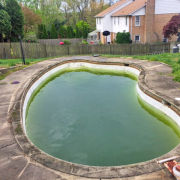 Call (484) 401-9785
Is the time here to finally say goodbye to your old swimming pool? You are not alone. Every day, people decide to remove unwanted swimming pools from their property. At Remove A Pool, we offer customized Doylestown, Pennsylvania swimming pool removal services. Our demolition experts believe in exceeding each of the clients' expectations for a job well done.
Why Opt For Pool Removal
At Remove A Pool, all of our clients have one thing in common, the desire to rid their yard of a swimming pool. Do any of these pool removal situations sound familiar?
Leaving the pool idle for weeks at a time, your children have other interests. Or they no longer live at home.
The pool needs significant repairs beyond the current value.
You are renting out the house. The pool is an added risk to the renters.
The pool is unsafe for your young children, grandchildren, neighbor kids, or pets.
You are going to sell your home shortly. You fear the swimming pool will hurt the resale value.
Trusted Swimming Pool Removal Services
At Remove A Pool, we realize every swimming pool is different. Our demolition experts use a wide range of techniques and tools to customize the pool removal service. Every pool removal job begins with a free estimate. Our team arrives promptly to review your swimming pool removal needs. Our specialists assess your pool, develop an action plan, and provide a cost for removal. Next, we set a date for the demolition and removal process.
Before we arrive, our experts research the requirements for removing a swimming pool in Doylestown, Pennsylvania. At this time, we fill out the necessary paperwork to obtain the proper permits. Our team follows all safety procedures and guidelines. Delivering optimal results with minimal impact to your property is our main priority.
Arriving on the set date, our demolition team begins by draining any water from the pool. We also check for remaining utility connections or other obstacles. At Remove A Pool, we offer two types of swimming pool removal services-abandonment and exhumation.
Abandonment: The option requires our demolition team punches holes in the bottom of the pool for continuous drainage. We break down the walls and leave a significant portion of the pool in the ground. Generally, abandonment is cheaper and faster to implement.
Exhumation: Our team removes every piece of the pool from your property.
If you are wondering what pool removal option is best for you, discuss your concerns with our team. Our demolition experts are more than happy to share our experience and knowledge with you to make an informed choice.
Cleanup
At Remove A Pool, we finalize the swimming demolition process with complete cleanup. We fill and pack the open areas with rocks, gravel, and dirt. We send any usable debris back to recycling.
If you are ready to remove your unwanted swimming pool, please contact us at Remove A Pool today.