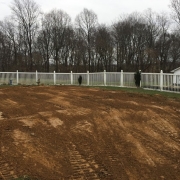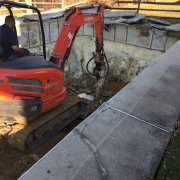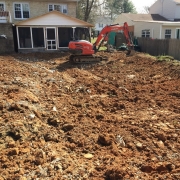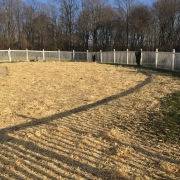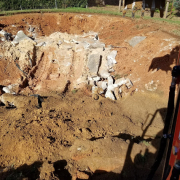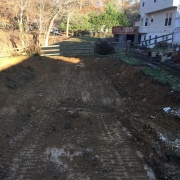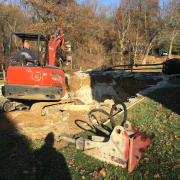 Buying a home with a swimming pool or having one installed may have seemed like a great idea at the time. Most likely, you experienced many fun summers outside with family and friends around the pool. However, if looking at the pool fills you with more dread than pleasure it may be time to look into swimming pool removal. As time moves on swimming pools tend to get used less and less and soon you are paying to maintain something that is more an eyesore than a thrill. Remove A Pool has a great deal of experience with removing a swimming pool in Ohio, and we will be happy to freshen up your yard by removing it.
What to Expect from a Pool Remover Expert?
Most people will only remove a pool from their property once in their lifetime. Thus, it is understandable if you are not familiar with what to expect from a pool removal company. In general, the company you hire for your swimming pool demolition in Dublin should communicate openly with you about the project and what the estimate costs are. They should be able to provide you references of their previous work and be willing to answer any questions you have about the project. More importantly, when you sign a contract with them you should feel confident that removing a swimming pool in Dublin, Ohio is the right thing to do. Remove A Pool is able to live up to all of these standards making us a great choice if you are serious about removing your pool.
What Does the Process of Removing a Swimming Pool in Dublin, Ohio Entail?
The removal process is complicated to complete on your own, but our pool removal experts have decades of combined experience and make it look simple. On your end, there is very little work required and we can have the pool removed in a day in most cases. Thus, you don't have to worry about your pool removal being an intrusive project.
Once you hire us, we will immediately obtain a permit if it is needed in your city to remove your pool. We will then schedule a day for your pool demo and show up in the morning of that day. Depending on what you want to do with your lawn once your swimming pool is removed, we will either complete a partial or full demolition of your pool. Our Remove A Pool employees will go over both options thoroughly so you can make an informed decision.
As part of the demolition process, we will remove all of the debris from the yard and fill in the hole left behind with a mixture of soil and rocks. For a minimal fee, we can also sow grass seed so that the only thing left to do is wait a week or two for your lawn to be restored.
Call Remove A Pool Today
If you are tired of keeping up with your pool, then call Remove A Pool today to get started with Dublin, Ohio swimming pool removal. We can quickly complete your project so that your yawn is ready for the summer season of backyard get-togethers and bbq-ing in its full glory.