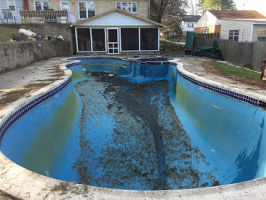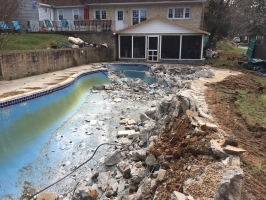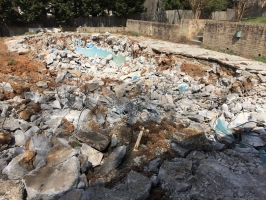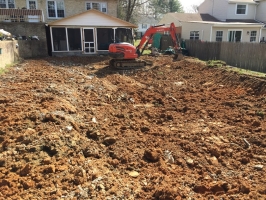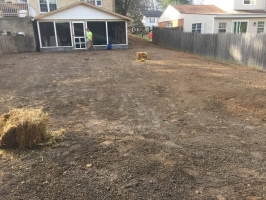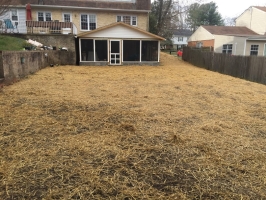 An unwanted or non-functioning swimming pool isn't just taking up valuable real estate; it's a liability too. Removing a swimming pool in Easton, Maryland, is as easy as contacting Remove A Pool, the regional experts at unwanted swimming pool demolition and removal. We have the experienced and licensed crews as well as all the equipment needed to perform our services. We can achieve a full or partial removal, allowing our residential and commercial property owners to take back their land for an alternate purpose. For expert and affordable pool demolition be sure to contact Remove A Pool.
Professional Pool Removal Services In Easton
Remove A Pool provides all services related to residential and commercial pool removal. We do everything required to safely and efficiently remove swimming pools.
Get the permits
demolish your existing pool
Fill in the void.
We remove and haul away the debris.
We even plant grass seed before we leave.
When you contact us, we'll schedule an assessment date. We'll visit your pool to determine the nature of the job. We can help you decide what type of removal is ideal for you and your setting. We can also provide clients with an upfront quote for our services. Then, we can schedule a date for removing your swimming pool in Easton, Maryland.
Why Remove a Pool?
Our commercial and residential customers have lots of different reasons for removing their unwanted pools. Some of the most popular are:
Selling a Property: An non-functioning pool can detract significantly from the marketability of real estate. Remove A Pool frequently removes pools before homes or apartment complexes are listed on the market.
Non-Functioning: If your pool is non-functioning and you don't want to repair it, we can demolish it so that you can use your land for an alternate purpose.
Expense: Maintaining a swimming pool is expensive. Simply opening and closing a pool for the season can involve a sum in excess of $600. From maintenance costs to expensive repairs, pool costs can compel property owners to opt for swimming pool removal.
No Longer Use It: If you and your household doesn't use your swimming pool any longer, it makes sense to rid your property of the liability and use the land for something else.
For affordable and efficient swimming pool removal in Easton, contact the experts at Remove A Pool. We boast well-trained crews who have the experience needed for this type of demolition work. Reclaim your land and call us today.