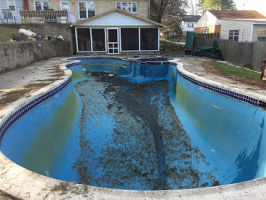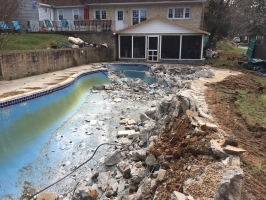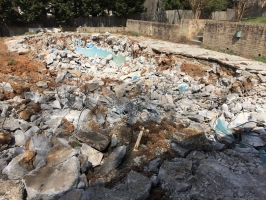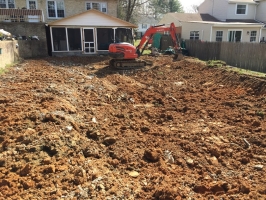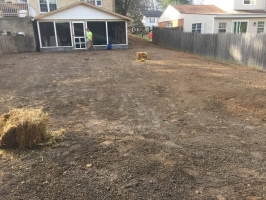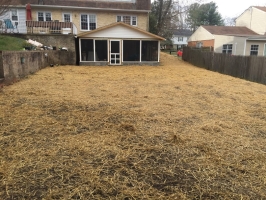 An inoperable swimming pool isn't just a blemish on your property; it can also be a liability. For pool removal in Frederick, Remove A Pool is the regional expert. We feature experienced crews and all the needed equipment to safely and efficiently remove your unwanted pool. Whether you're selling your home or simply want to reclaim your property, we can demolish and remove your pool for one competitive price. We provide comprehensive pool removal services for both residential and commercial property owners.
Removing Your Pool in Frederick, Made Easy
Remove A Pool specializes in swimming pool demolition and removal. We do everything—including procuring the permits if you choose. We offer two kinds of removal services. For a partial swimming pool removal, we'll take out most of the pool and then drill holes in the remaining material to allow for property drainage. If you opt for a complete pool removal, we'll take everything out. In both cases, we'll fill the void, level it, and even install new grass seed. You don't have to live with an unwanted pool when you contact Remove A Pool.
What Happens First?
Before we remove your swimming pool, we'll send out a tech to assess its size and condition. This allows us to provide you with an upfront quote for our Frederick, Maryland swimming pool removal. We can answer any of your questions, address any concerns you might have, and then schedule a removal date at your convenience.
Why Do You Want to Remove a Swimming Pool?
Our Frederick County customers have all sorts of reasons for getting rid of their swimming pools. The most popular reasons for backfilling a swimming pool are:
Expensive: Maintaining a swimming pool is costly. Many customers no longer wish to pay for a feature they don't use or no longer enjoy.
Inoperable: Aging pools can't always be repaired. When investing in an old pool becomes pointless, it might be time to finally remove your pool.
Moving: If you're planning to list your residential or commercial property on the market, you don't want an aging or broken-down swimming pool to decrease your chances of making an advantageous sale.
No Longer Used: If your swimming pool isn't being used, you might want to reclaim the property for an entirely different purpose.
If you're ready to take back your property space, simply contact Remove A Pool. Our crews are experienced and experts at what they do. They are certified and licensed to perform our demolition and removal services. Don't let an unwanted pool clutter up your backyard or commercial property. Schedule an appointment to get rid of your pool today.