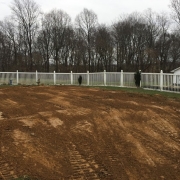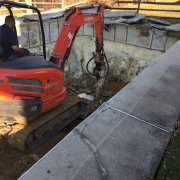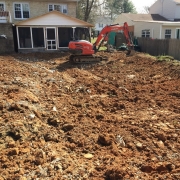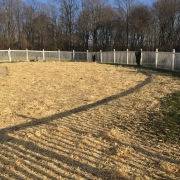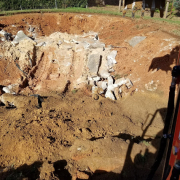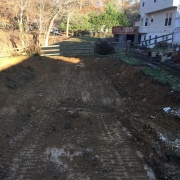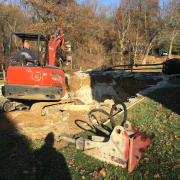 Ohio is known for its seasonal weather, which is great if you enjoy the shift in seasons, but not so great if you own a pool. Many people after a few years regret installing their pool because they simply don't get enough use out of it for all the money that they put into it in terms of maintenance. If this resonates with you, then it is time to look into swimming pool removal. Remove A Pool is an experienced team of pool removal experts who are ready and willing to help remove your pool and free you from the pain of upkeep. As a bonus, once the pool is fully removed your house value will likely increase making it easier to sell your home down the line.
How Much Will Removing a Swimming Pool in Gahanna, Ohio Cost?
Of course, the number one question that most people want to know is how much does swimming pool removal cost. There isn't one standard cost because all pools have different measurements, different building materials, sit in different types of soil or land, and vary in present condition. However, we can offer you a personalized estimate if you give Remove A Pool a call and tell us some of the basics about your pool. Then, based on what your project will require and the type of demolition you desire we can offer you an estimate for your swimming pool demo.
What Do You Mean by Types of Demolition?
In general, there are two different types of demolition that are used when removing a swimming pool. Complete demolition, also known as exhumation and full demolition involves taking out all of the building materials, structure, and lining of a pool. In this scenario Remove A Pool will dig out everything in the ground that is associated with your pool. This includes the walls, lining, floor, etc. Since it is a larger job, it will cost more, but you can safely build a load bearing structure over the land afterwards. If you are contemplating an expansion to your home then a full demolition is recommended.
On the other hand, if you just want your green grass back and don't have any elaborate plans for your yard, then a partial demolition is a better choice. A partial demolition involves removing the sides of the pool and then folding the debris back on itself. The floor of the pool is left in the ground and a mixture of soil and rocks is used to fill in the hole. This is a more affordable option since it requires less work.
Which Will Work Better for Me?
If you still have questions about removing a swimming pool in Gahanna, Ohio, our team of experts will be glad to talk you through the process. Just give us a call today and we can talk about your project and set a date for your removal project once you are ready. Stop worrying about your pool, and start enjoying your yard again with our help.