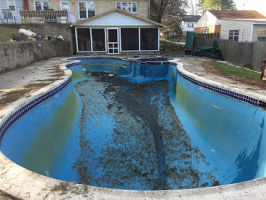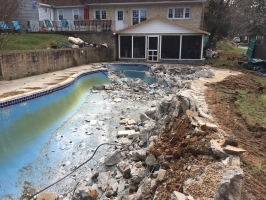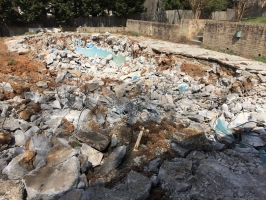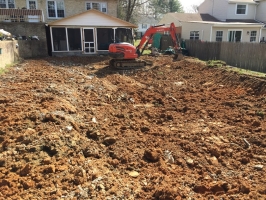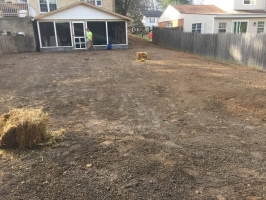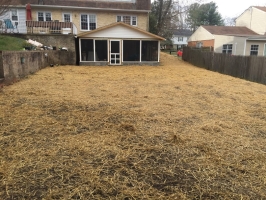 Thinking of removing a swimming pool in Gaithersburg, Maryland?
Whether you want to replace your old pool with a new, modern one, need space to build an extension, or you'd simply like to enjoy a low-maintenance yard, our team of fully licensed and insured pool removal experts at Remove A Pool is here to help.
We're your local Gaithersburg, Maryland swimming pool removal specialists. We have the hands-on experience and high-quality equipment it takes to complete your pool demolition quickly and safely, and we back our pool removal services with our 5-year satisfaction guarantee.
All-Inclusive Gaithersburg Pool Removal, Disposal, and Site Restoration
We know that dealing with multiple contractors can be a real hassle – and it also increases the risk that something will go wrong during a big home improvement project like a pool removal.
At Remove A Pool, we eliminate that stress, added costs, and quality issues by managing the entire pool removal project. We obtain the permits, complete all the skilled labor, and completely backfill the space where your pool was. Our goal is to leave your property safe, level, and ready to be landscaped.
Signs It's Time To Call Remove A Pool
While having a private pool can really enhance your property and provide your family with hours of outdoor fun, pool ownership can also be a real hassle too. Here are some signs it might be time to call us for a free, no-obligation estimate:
You simply don't use your pool as much as you expected you would
Your kids have grown up and your backyard pool sits vacant for weeks at a time
You are tired of all the work it takes to keep your swimming pool maintained
You are worried about the liability issues that come with having a pool on your property
You'd like to use the space where your pool sits right now to install an outdoor kitchen, create a new garden, or simply enjoy a lush, low-maintenance lawn
You plan on selling your home soon, and your real estate agent has recommended having your pool removed in order to attract more buyers and increase the selling price of your property
If any of the above sounds familiar to you, call us here at Remove A Pool to speak with our friendly, knowledgeable estimator. We'll inspect your swimming pool, discuss your future plans for your property, and explain our services in detail so you'll know exactly what to expect.
Book Your Free Estimate Today
Don't spend another summer wishing that your unwanted pool would disappear – call us here at Remove A Pool today to schedule your free, no-obligation quote today.
Remember, we're the only swimming pool removal company in Gaithersburg that delivers the professional, no-stress pool removal solution!