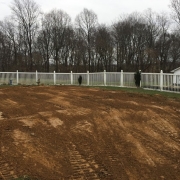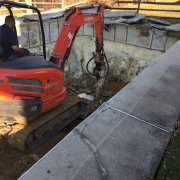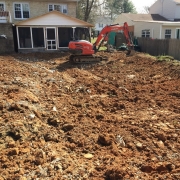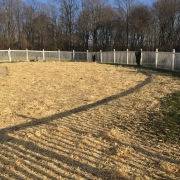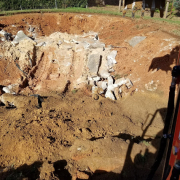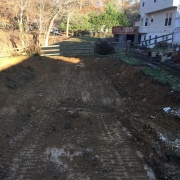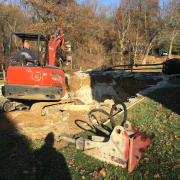 Are you sick of watching your old family swimming pool slowly crumble in the backyard? Not sure what you can do about it? At Remove A Pool, we specialize in the solution for your Grove City, Ohio swimming pool removal. Our licensed, bonded, and insured professionals can return your backyard to its former beauty fast, and at an affordable price.
Reasons to Choose Swimming Pool Removal
You want to sell your house. Before you put your home on the market, it is a wise choice to have your swimming pool professionally removed. It will make your listing appeal to a much wider audience of potential home buyers.
You want to increase the value of your property. An abandoned swimming pool can actually bring the value of your home down. When you opt for professional removal, you can raise its worth and its curb appeal.
You want to reduce the risk of accidents and liability. Unused pools are a danger to anyone who comes on your property. If an injury occurs, you will be held liable for any damages. Having your pool removed takes care of both problems.
You want to reclaim your yard. If your family is no longer interested in your swimming pool, maybe it's time to update your yard to reflect current interests. Build a play area or outdoor entertaining spot, or add an intricate landscaping design where the pool used to be.
You want to save money. Upkeep and repairs for swimming pools cost a small fortune. If it is not being used, save that money for something your family will enjoy.
Methods of Swimming Pool Removal
There are two choices for removing a swimming pool in Grove City, Ohio.
1. Full removal: Complete swimming pool removal, or exhumation, entails thorough demolition of the pool structure. The concrete is completely removed, then the area is filled with dirt and gravel. This is the more expensive of the two methods.
2. Partial removal: This is the most common choice for swimming pool removal. Partial removal, or abandonment, entails the removal of the uppermost few feet of concrete from the structure. After demolition, the area is filled with dirt and gravel. Not only is this less expensive, it is also faster.
What to Expect When You Contact Remove A Pool
Free assessment & estimate: When you contact us, we will schedule a home visit to assess your property and pool. We will then discuss options with you and provide an estimate for the removal method you choose at no charge.
Permits: With Remove A Pool in charge, you never have to worry about getting the proper zoning permits. We will take care of obtaining any permits you need.
Demolition: During the demolition process, our demolition contractors will take every safety precaution necessary to avoid accidents and injury on the job site. When demolition is finished, we will fill the area, so you can start enjoying your yard quickly.
Clean-up: When the work is finished, we will load all debris onto our trucks. We recycle all materials that we can, so it doesn't end up clogging the landfills.
Contact us today at Remove A Pool for more information on removing a swimming pool in Grove City, Ohio.