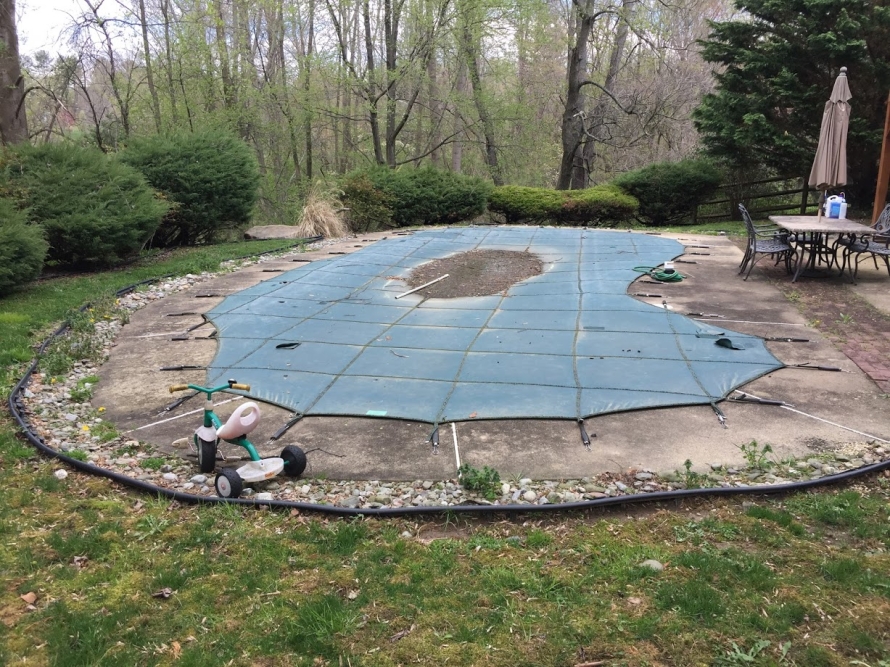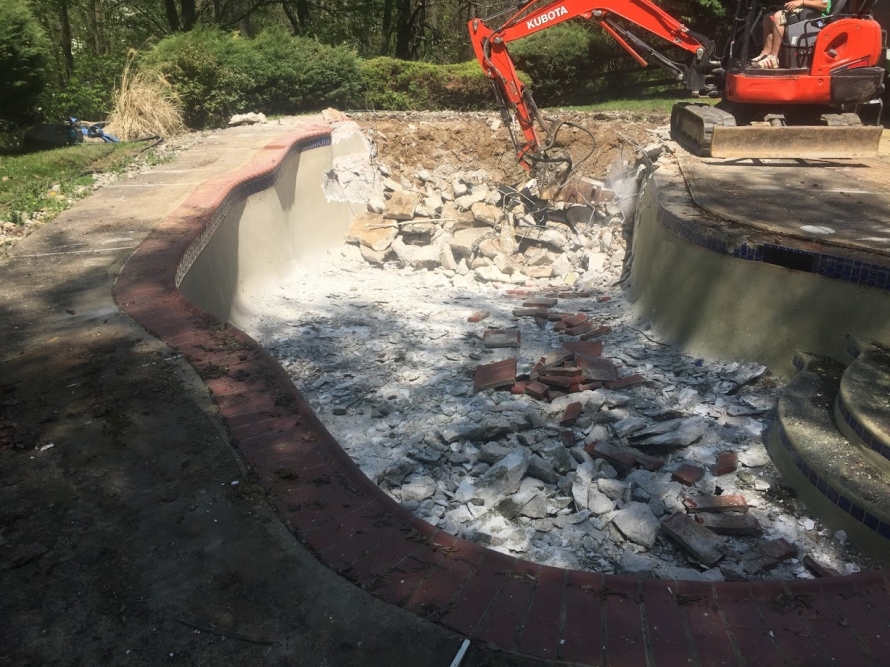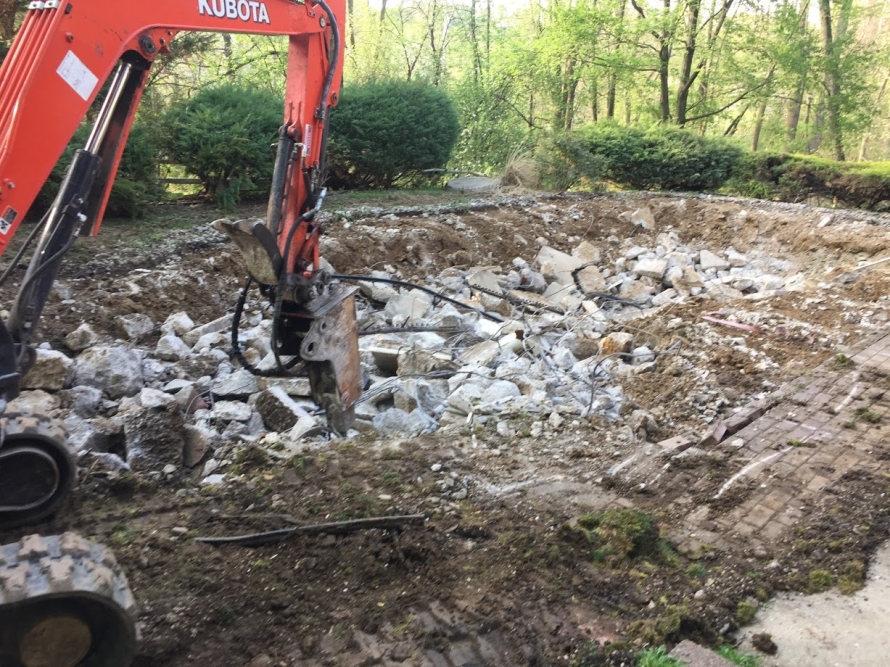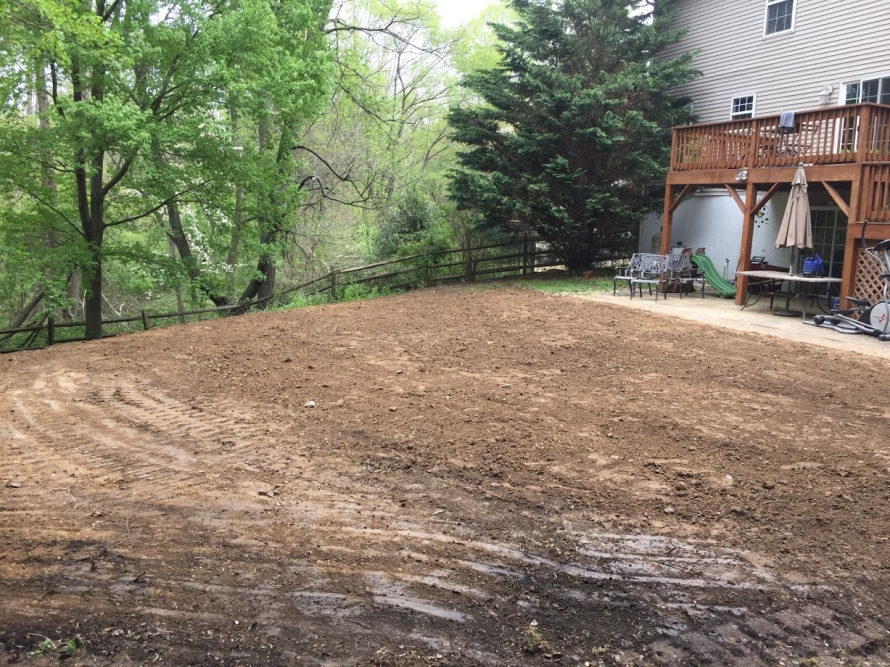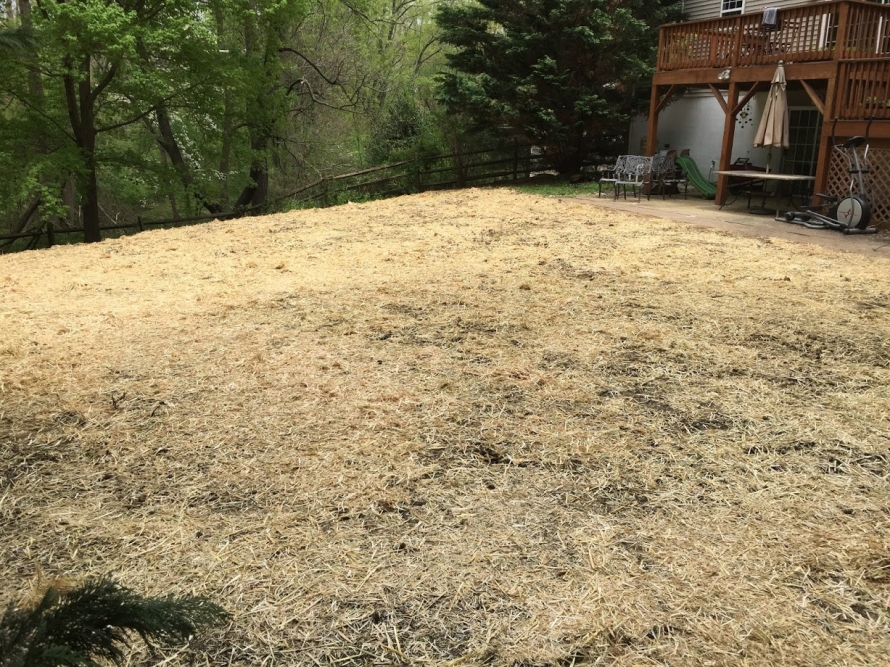 You have finally decided to get rid of your pool. So what is the next step? Removing your pool is a complicated procedure that should only be done by seasoned professionals. However, simple or small a pool may seem to you, refrain from trying to demolish it by yourself. You may not have the right tools or even the right experience for such a risky task.
If you reside in Newark, Delaware demolishing your pool is as simple as contacting Remove A Pool experts. We have been demolishing pools in Delaware and beyond for many years now, and we know how to go about it safely and flawlessly within the shortest time possible. Whether you have a huge complex pool or an old one that has been lying idle for years, we are here to help you get rid of it so that you can go ahead with your plans. We are the most trusted commercial and residential pool removers in Newark, Delaware.
Remove A Pool Happy Newark client
"If there was anything that had been making us unhappy in the last couple of years, then it is our pool. We had it built ages ago, and we truly had fun and great moments around it. My kids loved swimming in the afternoons, but they are now all grown and out there. My husband and I do not care about the pool anymore and have only been paying bills towards its maintenance" she explained.
It had been some months before the pool was maintained and the couple was afraid we could charge them more. They were, however, relieved to find out our pocket-friendly charges. Our client loved our level of professionalism, friendly staff, passion towards our work, and how great we are at listening and paying attention even to the tiniest detail. She loved the way we handled her from the time she called us and was more than ready to let us into their private property for the demolition project.
Before starting the project, we helped her obtain all mandatory licenses and permits. We were able to remove the pool, fill the cavity, compact the place and plant them a new beautiful lawn. The family was so happy with the new space and could not wait to enjoy some quiet times in the backyard. Her husband commended us for the quality work we did and especially for collecting and disposing all the debris at a facility that was a few kilometers away from their home. "We are glad you helped clear all that mess. I was afraid it could be too much work for an old couple like us" he said.
Enjoy the best customer service Experience with Remove A Pool.
If you are planning to demolish your pool, do not hesitate to contact us. Remove A pool is available round the clock to attend to your pool demolition needs in Newark, Delaware and its environs. We have the best customer service who will guide you through the process and follow up on all your questions. Reach us today and let us plan on how to remove that annoying pool!