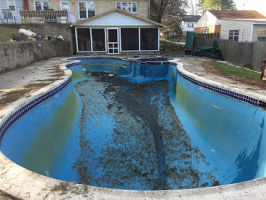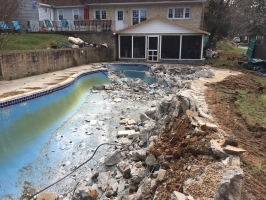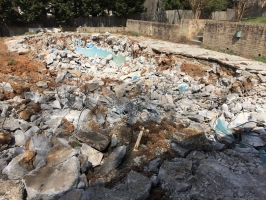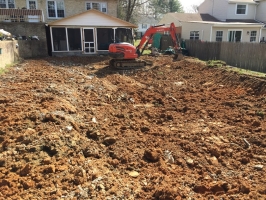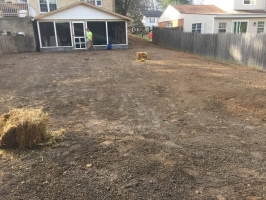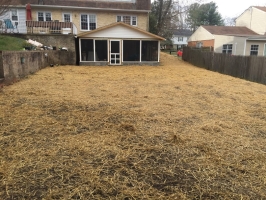 A damaged or unused swimming pool can be a serious safety hazard. The truth is, an inground pool doesn't have to control your backyard forever. As a homeowner, the smart choice is to opt for professional swimming pool removal.
First, make certain you have a qualified professional in charge of the project. This is not a job for a do-it-yourselfer or a general handyman. Anytime you need demolition work on your property, you should have a demolition contractor in control. This will ensure that your work will be done properly, and the job site will be safe.
The Big Two
There are two main removal processes for an inground swimming pool: full removal and partial removal. The most popular method by far is partial removal. This technique is a quicker and less expensive way to get rid of your pool once and for all. Generally, a partial pool removal only takes two or three days to complete.
So, how does the partial pool removal process work? If your pool is filled, draining it is the first thing to be done. All the water will have to be drained out of your swimming pool, so removal can start.
Safety
Safety should always be the top priority in any home improvement project. Once the pool is drained, it is time to consider the energy sources your pool uses. Before the removal process begins, your swimming pool must be disconnected from all electrical and plumbing equipment. If you have a heated pool, make sure that you have a professional decommission any gas, propane, or electrical equipment. When this is finished, the actual removal starts to happen.
Type Of Pool
The next step depends largely on what material your pool is made from. The top three materials used for pools is fiberglass, concrete, and gunite. While you are probably familiar with the first two, gunite may not be as well known. It consists of a rebar framework that is sprayed with concrete and sand, as opposed to the pouring method used in concrete pools.
For homeowners with a fiberglass swimming pool, the pool shell will need to be removed before filling the hole. Homeowners with a pool made of concrete or gunite must have the rim and sides demolished, as far down as three or four feet below the ground. The debris material from the demolition can later be used for filling the space, along with dirt, gravel, sand, or a mixture of these.
Holes, sometimes called weep holes, must be drilled through the sides and bottom of the pool structure. These holes give the gathering rain a place to go. If this step is skipped, the water can't escape, and you risk having the pool structure popping from the dirt as the water table begins to rise.
Instead of having to demolish every inch of the swimming pool, as with complete swimming pool removal, partial removal is just what it sounds like. Only the uppermost few feet of the pool structure will have to be demolished thoroughly. This leaves the rest of the structure intact underground.
After The Removal
Once the top portion of the pool is removed, the filling can begin. The rubble produced during demolition is put into the bottom of the hole. Dirt, gravel, or a mixture of them, are added to the hole, to fill it level with the ground.
With your old swimming pool out of your way, you can think about ways to use the yard space you gained. Whether you are looking forward to a garden, man cave, she-shed, or playground area, your backyard will be a safer place to enjoy with your family and friends.
When you need professional swimming pool removal, turn to the experts at Remove A Pool. Contact us today for more information on your swimming pool removal options.