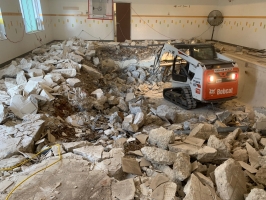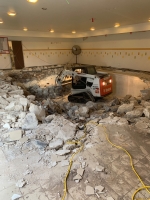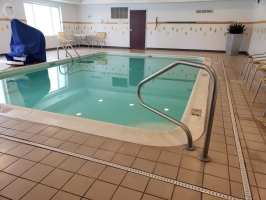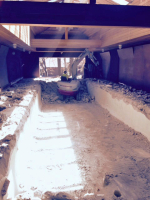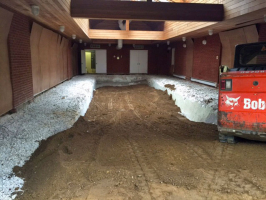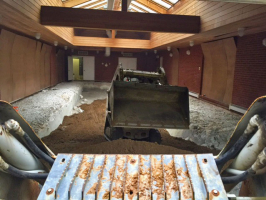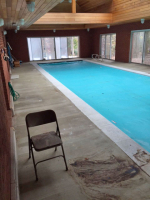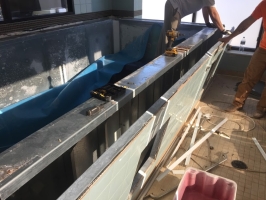 Remove A Pool specializes in providing professional, no-stress pool removal solutions to homeowners, property managers, governments, schools, and the hospitality industry.
We have more than 25 years of experience in disconnecting, dismantling and disposing of all types of swimming pools, hot tubs, and spas, and we back all of our services with our 5-year satisfaction guarantee.
Reliable, Dependable Interior Pool Removal
If you're tired of all the work, rising utility costs and the constant smell of chlorine that comes with owning an indoor pool call us here at Remove A Pool.
Our team of fully licensed pool removal contractors focuses solely on swimming pool removal, making us the most specialized and experienced pool removal company in the country. We handle the entire job from start to finish for you to ensure that every step in the project is completed to our high standards, and we even take care of the permits, inspections, debris removal and insurance.
Indoor Pool Removal for Hotels and Resorts
While having an indoor pool used to be a big draw for tourists and business travelers, indoor pools at hotels and resorts tend to be underused, expensive to maintain, and difficult to monitor. Worse yet, there are significant personal injury risks associated with having an indoor pool on your tourist property – that's why savvy hospitality executives are increasingly opting to call us here at Remove A Pool.
Indoor Pool Demolition for Schools, Counties, and Multi-Tenant Properties
We work with educational institutions, governments, and apartment managers who need their indoor swimming pools, spas, and hot tubs removed in the fastest, most efficient way possible.
All of the work we do fully comply with all county, state, and federal building codes and safety regulations, and each one of our indoor pool removal contractors has successfully completed an extensive background check for your peace of mind.
Have An Unwanted Rooftop Pool? Call Us
While everyone loves the idea of lounging on a rooftop during those hot, sunny summer days and nights, not everyone wants to go for a swim.
Our team of licensed pool removal experts has the experience it takes to de-commission, dismantle, and dispose of your rooftop pool in a way that minimizes disruption to your guests and tenants. We work quickly and efficiently – without compromising on quality or safety.
Remember, even a small rooftop pool can hold thousands of gallons of water and be built with tons of plastic, fiberglass, metal, and concrete – that's why you simply can't afford to take chances by hiring an inexperienced contractor to remove your rooftop pool.
Call For Your Complimentary Indoor Pool Removal Estimate Today
To get started with your indoor pool removal project, call us here at Remove A Pool or complete our online contact form to request your free, no-obligation estimate.
We'll inspect your unwanted pool, explain our services, and provide you with all the information you need to make an informed choice about your next swimming pool removal contractor.