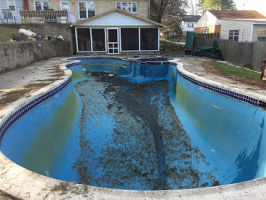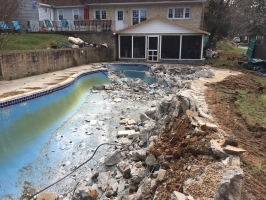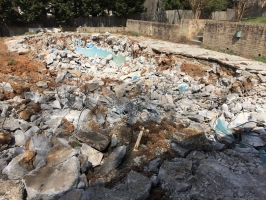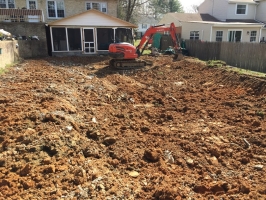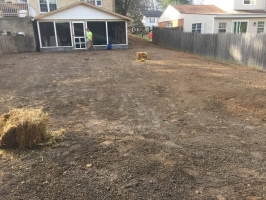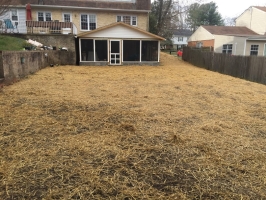 Remove A Pool makes saying goodbye to your old, neglected backyard pool or hot tub simple and stress-free with our all-inclusive Kensington, Maryland swimming pool removal services. We're the pool removal company of choice among discerning homeowners, property investors, and real estate agents, and we're proud to be endorsed by the National Association of Realtors.
Helping You Reclaim Your Outdoor Space
If you've always dreamed of having a stunning outdoor kitchen, a lush garden, or simply a low-maintenance lawn in the spot where your pool sits right now, we can help turn your dreams into reality.
Our team of professional contractors has the skills and experience it takes to transform your backyard, and we'll do it in much less time than you might expect. Here's what you can expect when you call us about removing a swimming pool in Kensington, Maryland:
We'll inspect your pool and property
We'll meet with you to explain the differences between our partial and complete pool removal services, discuss your future plans for your outdoor space, and answer any questions you might have about Remove A Pool
We'll provide you with a clear, all-inclusive estimate that covers everything from the demolition permits to the site restoration, making it easy for you to see exactly what your backfill project will cost before you hire a contractor
If you're happy with us and our free, no-obligation quote, we'll book your pool removal at a time that works best for you and your family. Before we begin, we'll ensure that any necessary demolition permits are in place, and if any environmental inspections are required, we'll take care of those as well.
Professional Pool Removal In Kensington – Over 25 Years Experience
As America's most trusted and recognized name in swimming pool demolition, disposal, and site remediation, we've helped countless homeowners throughout the country. We have been reviewed on HomeAdvisor and Houzz, and we are active members of the National Association of Pool Demolition Contractors.
We are committed to ensuring that every single step in your pool demolition project is completed using the safest, most efficient techniques in the industry to provide you with exceptional results that last. Our goal is to leave your property clean, level, and ready for you to use, and we guarantee all of our work for 5 full years.
Book Your Free Estimate Today
When you're considering removing a swimming pool in Kensington, Maryland, call us here at Remove A Pool. Whether you have a neglected old in-ground pool, an unwanted above-ground pool, or even a hot tub or spa you want gone, you can count on us to provide you with the all-inclusive solutions you need to make your pool disappear!