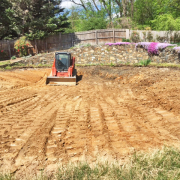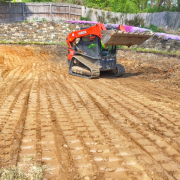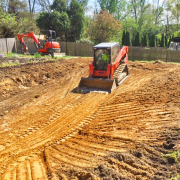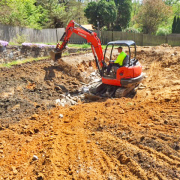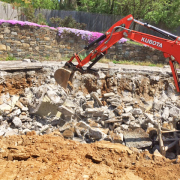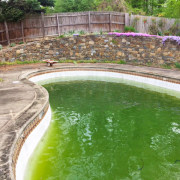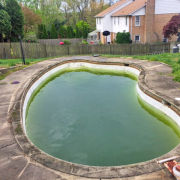 Do you have a neglected old pool taking up valuable space in your backyard? Would you like to eliminate all the extra work and added costs that come with owning a private swimming pool?
When you're considering removing a swimming pool in Lake Ridge, Virginia, call us here at Remove A Pool. We offer fast, full-service disconnection, demolition, and disconnection of in-ground and above ground pools throughout Prince William County, and we also deal with unwanted hot tubs and spas too.
Professional, All-Inclusive Lake Ridge, Virginia Swimming Pool Removal
If you're like most homeowners, you simply don't have the time or experience it takes to track down, screen, and manage all the contractors and service providers it takes to complete your pool removal in a way that's safe, efficient, and code-compliant. That's why at Remove A Pool we take care of absolutely everything that it takes to deal with your unwanted pool.
Our all-inclusive pool removal service in Lake Ridge include:
Comprehensive site assessment and in-depth project planning
All the necessary demolition permits from the county building department
Extensive insurance coverage that includes workers' compensation, product liability, and general liability protection
Locating any buried utility lines and oil tanks to prevent costly accidents
Siphoning of the standing water from your pool for disposal in a way that's environmentally-responsible
Demolition of the pool using high-quality hand tools, power tools, and premium-grade heavy machinery
Removal of all debris for disposal at an approved waste management site
Restoration of the entire project site, including filling, compacting, and leveling the area with clean fill that is designed to remain stable for years to come
And we'll also provide you with all the official documentation you need to verify to your insurance provider and any future owners of your property that your pool was removed in a way that's safe and code-compliant.
Helping Homeowners LIke You For Over 25 Years
At Remove A Pool we've worked hard to become the most trusted and recognized name in swimming pool removal across America. We've been in the business for more than 25 years, and during that time we've earned the endorsement of the National Association of Realtors.
We have also been reviewed on HomeAdvisor and Houzz, and we are active members of the National Association of Pool Demolition Contractors.
Contact Us For Your Free Quote Today
To learn more about how we make removing a swimming pool the easiest home improvement project you'll ever take on, call us here at Remove A Pool today to schedule your free, no-obligation quote.
We'll review your goals, discuss your options, and provide you with a customized, all-inclusive quote for your Lake Ridge, Virginia swimming pool removal job. And remember, we don't just promise great results, we back our work with our 5-year satisfaction guarantee.