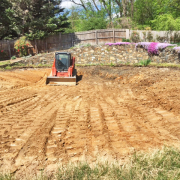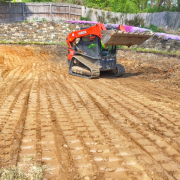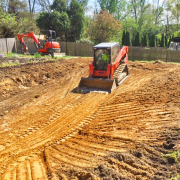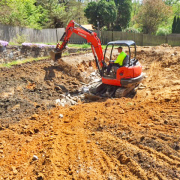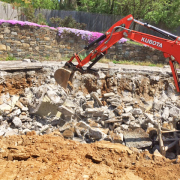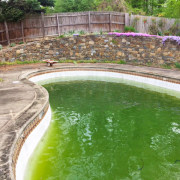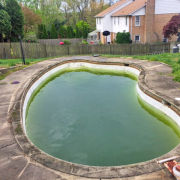 Remove A Pool can help you get rid of the pool that you no longer use. Many property owners need help removing their existing pool because they no longer use it or find it a valuable component to their property. Our team is here to help you. In Leesburg, Virginia swimming pool removal starts with a call to our professionals. We are happy to come out to your home and provide a full consultation to discuss each one of your options.
The Benefits of Pool Removal
Removing a swimming pool in Leesburg, Virginia offers a number of key benefits for owners. If you have an inground pool you are no longer happy with, Remove A Pool can help you get rid of it for any reason. Many homeowners do this for reasons such as:
Increasing the value of their home before selling their property
Getting rid of high liability insurance due to the risk of having a pool on your property
Reducing costs – no more repairs, chemicals, cleanings, and opening and closing to worry about
Sometimes, a pool just does not work for your needs any longer. Even if you are not sure if you should remove it, give Remove A Pool a call today to discuss your needs with our experienced team of professionals.
What Type of Pool Removal Is Right for You?
At Remove A Pool, we provide you with two main options for removing a pool. The most common option is a partial pool removal. In this method, we demolish the structure and cave in the sides of the pool structure into the middle. This method is least expensive. The second option allows us to demolish the structure in full. We then remove and haul away all of the material from your home. Though more expensive, this method is best for those who need to get the pool completely removed.
Pool Removal In Leesburg Done Right
Depending on the pool it may require a permit from the city. That's okay – we are here to help you with this, too. Our team works closely with you throughout the entire process including:
Draining water from the pool in an efficient manner
Demolishing the structure in a safe manner minimizing risk to your home, family, or landscaping
Hauling away material from the home
Filling in the opening and compacting it to create a flat, ready to use structure
Preparing your site for any other use you may have
Swimming pool removal from our team is always done with special care to your needs and attention to detail. We are a fully licensed company with years of experience serving the community. We provide outstanding workmanship and ensure that your property is always protected throughout the process.
Remove A Pool is happy to come to your home to provide you with a full consultation to discuss your pool removal needs. Expect competitive prices for the right type of work for your specific needs and goals.