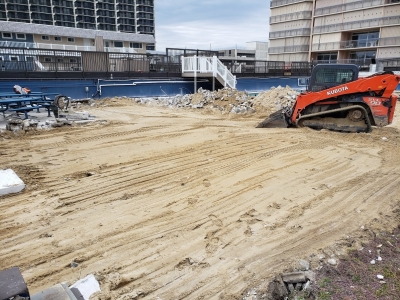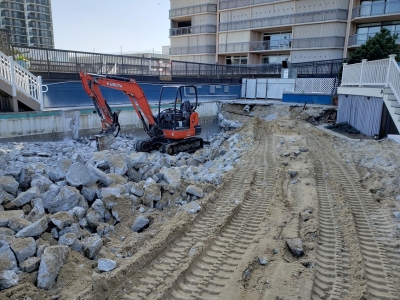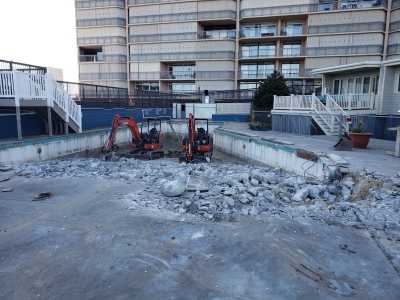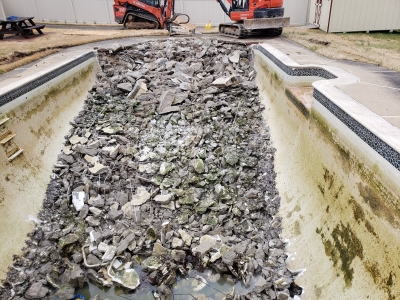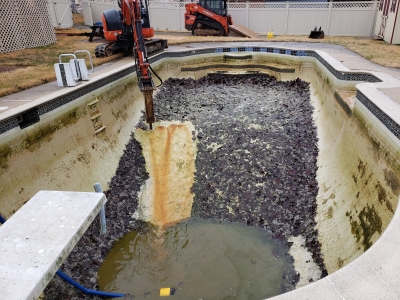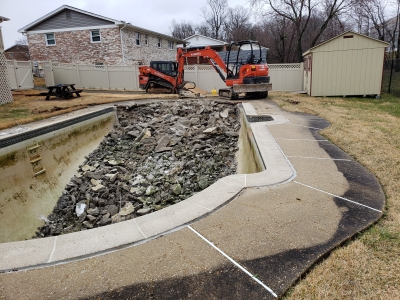 Do you think your old swimming pool is becoming an eyesore? Whether you no longer use your backyard swimming pool or it is damaged, consider contacting Remove a Pool. Remove a Pool offers expert remove a pool service. Need efficiently and safely remove an unwanted or an old pool? We can make it happen. We can safely demolish and tow away all the debris and backfill dirt and grade your yard to perfection.
Removing A Swimming Pool in Memphis Tennessee
When you decide to remove a swimming pool in Memphis, Tennessee, or your backyard swimming is no longer tenable, you will find that using Remove a Pool service is the best option. We offer professional Remove a Pool services including complete pool demolition services, removal and fill in services for all homeowners in the US. Whether your swimming pool is small or large, we will promptly remove it and grade the space for you to use it for other purposes.
Why Use Memphis Tennessee Swimming Pool Removal?
Even though we believe swimming pools are among the excellent assets you can own in your backyard, we are also sure that not everyone wants one. You may have acquired a property with an existing swimming pool that you don't want to use or built your swimming pool in your homestead, but you don't feel like it is safe to use it anymore. So, allowing the pool just to sit there is not only a hazard but also a waste of your outdoor space.
When you use our service, you will free up that space for something better. This means that you can construct an enticing new garden, build yourself or your family a summer house, expand your property the way you like it, and many more options at your disposal.
Remove a swimming pool with professionals who will ensure that you will perform less maintenance throughout your homestead in the future. This is because when you employ experts to remove a pool service, you will no longer have a stagnant pool to occasionally take care of—meaning your workload will considerably lighten.
Choosing the Best Memphis Tennessee swimming pool removal Service
With over 50 years of combined experience of pool removal services, remove a Pool can comfortably boast of excellent remove a pool service across United States.
As we operate throughout the US, we are adept at working with all the US landscape. Owing to this, when you choose a remove a pool service, you are sure that you are working with the best in the industry that will perfectly understand your needs.
With a wealth of complementary expertise and equipment on our side, you are sure of a comprehensive swimming removal service. Our able team of experts and the most current excavation equipment meet pool removal challenges of all sizes. Our perfect pool removal service is completely matched with amazing refilling efforts that will not only return your yard to its former glory but also leave your garden stunningly cool.
As we carry out on with pool removal, we keep you posted about when your newly laid garden will be completely settled so that you can continue planning how and when to use it.
Let Professionals Do What They Do Best
Suppose your swimming pool has become a hazard or you no longer use it. In that case, we can help you to get the pool removed safely and professionally while ensuring the best drainage and eventually level the ground into a stunning yard.
We offer pool removal services at competitive prices regardless of the size and the condition of the pool.  Also serving Germantown, Southhaven,Bartlett, Collierville, Lakeland, Bartlett, Brunsiwck, Marion, and more.   For more information, contact us