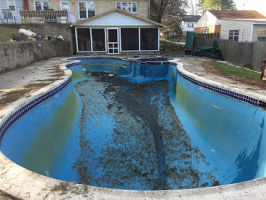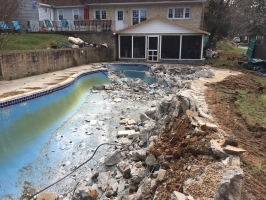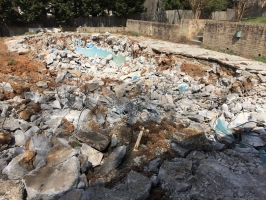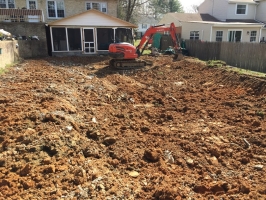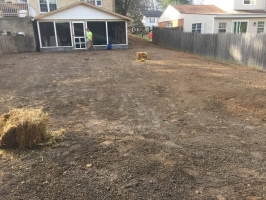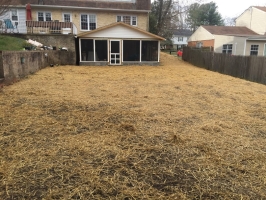 Does your swimming pool go unused for days or weeks at a time? Contacting our expert team should be your next step. At Remove A Pool, our demolition team will remove your unwanted swimming pool in a fast, efficient manner. We excel at the process for removing as swimming pool in Mt. Airy, Maryland. Removing your unused swimming pool frees up valuable yard space for a new project.
The Process for Removing a Swimming Pool in Mt. Airy, Maryland
Contacting us at Remove A Pool is the first step in your swimming pool removal process. We want to know all the details of your swimming pool. We use the details to plan a course of action. Our comprehensive planning ensures optimal results every time.
Free Estimate
At Remove A Pool, we start our high-quality pool removal process with a free estimate. The no-obligation quote provides an individualized overview of our pool removal plan.
Permits
Providing our customers with a stress-free experience is vital to us. We deal with all the paperwork for the necessary permits. We check local ordinances for removing a swimming pool in Mt. Airy, Maryland.
Best Equipment
Our pool demolition specialists only use industrial grade equipment to remove your swimming pool. Using top-rated tools in the industry allows us to demolish your pool with ease. We work hard to minimize the disruption to your daily life.
Experience
At Remove A Pool, our team members are fully trained, experienced professionals. We are able to remove any size swimming pool and the surrounding structure.
Safety Area Check
During your pool's demolition process, we follow every safety protocols. Upon our team's arrival, we inspect the area for any remaining utility connections. If necessary, our team will neutralize the chlorine and drain your swimming pool.
Pool Removal
At Remove A Pool, we offer two ways, partial and full, for removing a swimming pool.
Partial Swimming Pool Removal: Our demolition team removes a portion of your swimming pool with the partial removal process. We tear down the pool's concrete walls into easier to handle pieces for fast removal. A majority of your swimming pool remains in the ground. The partial process is less costly and faster to complete.
Full Swimming Pool Removal: Our demolition specialists remove every aspect of your swimming pool from your property. The comprehensive process leaves no trace of your pool behind.
Cleanup and Recycling
Demolishing a swimming pool creates a lot of debris. While removing the pieces, we sort any usable materials for recycling. We finalize our high-quality swimming pool demolition process by filling in any necessary holes. Using a mixture of rocks, gravel, and topsoil, we pack the area to prevent settling.
Are you ready for our high-quality swimming pool demo project? Contact us at Remove A Pool today.