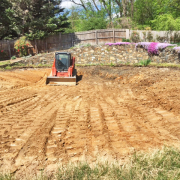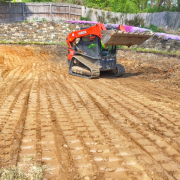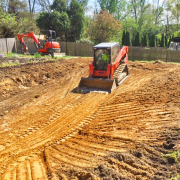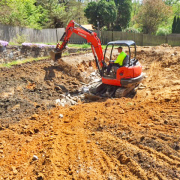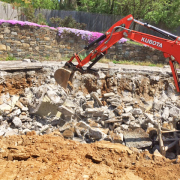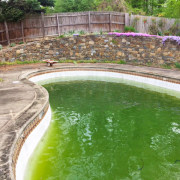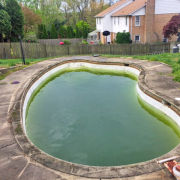 Call (484) 401-9785
Is your family pool no longer in use? An unused swimming pool is wasting valuable yard space. When you are ready to reclaim your outdoor living area, call our experts at Remove A Pool. Our Perkasie, Pennsylvania swimming pool removal specialists will transform your property. Our demolition team provides safe, highly efficient, and timely pool removal services.
Reasons for Removing a Swimming Pool in Perkasie, Pennsylvania
Our clients share their reasons for removing a swimming pool. Can you relate to any of the following reasons?
The pool is no longer a focal point for family entertainment.
The pool requires significant repairs or complete replacement.
The cleaning and general maintenance costs keep increasing.
The pool is a liability for your young children, grandchildren, or pets.
As a homeowner, you are getting ready to sell your property. Removing the swimming pool has the potential to increase the number of buyers.
The pool is not part of your new outdoor entertainment design.
Regardless of your reason, our demolition experts are ready to help you move forward with your latest landscaping makeover.
Our High-Quality Perkasie, Pennsylvania Swimming Pool Removal Process
When you contact us at Remove A Pool, our customer service experts immediately go to work for you. We begin the process of removing a swimming pool in Perkasie, with a free estimate. Our team inspects your swimming pool, prepares a plan of action for removal, and provides an estimate of our services. Next, we set up a date for removal.
At Remove A Pool, we handle all the details. Our team researches the guidelines for removing a swimming pool in Perkasie, Pennsylvania. If required, we obtain the necessary permits. We do not want our customers to worry about any of the paperwork. We believe in complete customer satisfaction from beginning to end.
Next, we arrive on the predetermined date to remove your swimming pool. Our highly trained demolition experts begin by draining the pool and checking for any remaining utility connections. Our experts use only top-grade tools and machinery to remove your unwanted swimming pool. We use proven techniques to deliver quick results without harming the surrounding area.
At Remove A Pool, we offer two types of swimming pool demolition- exhumation or abandonment. Exhumation requires our specialists to remove your entire swimming pool from your property. Whereas with abandonment, our team leaves a large portion of the pool in the ground. Both options provide high-end results. Our pool removal experts are available to help make an informed decision on which option is best for you.
The final step in demoing a pool is cleanup. Our team fills in the open areas with rocks and soil. Removing a swimming pool is messy. Our team clears away the debris for recycling. Our environmentally friendly approach to pool removal saves money.
Do you need more information about removing a swimming pool? Please contact our pool removal experts at Remove A Pool today.