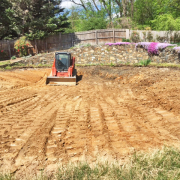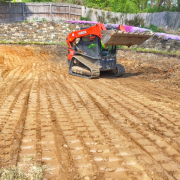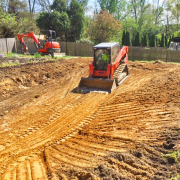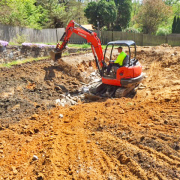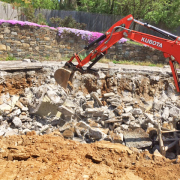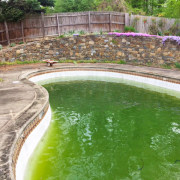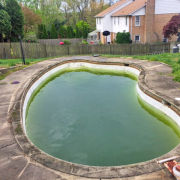 Most people are envious of homeowners with a swimming pool. However, many pool owners wish they didn't have a pool. Not only does a swimming pool take up a lot of room, but it limits what can be done with the property. If you have a pool that's preventing you from planting a garden or taking away from your green space, then it's time to contact Remove A Pool. Removing a swimming pool in Fairfax Station, Virginia is fast and affordable when you call Remove A Pool.
Reasons To Remove Your Swimming Pool
Homeowners have many reasons why they desire to have a swimming pool removed from their property. Some of the most common reasons we hear include:
Swimming pool has fallen into disrepair and is an eyesore
Maintenance and repairs are too expensive and ongoing
Safety hazards and insurance risks are major issues
Swimming pool is no longer being used
Homeowner is selling the property
Homeowner wishes to use the property for different purposes
The Steps We Take For Pool Removal In Fairfax Station
Although you might think pool removal is a major undertaking, we assure our clients that we will do all the heavy lifting. We have the manpower, equipment and knowledge needed to restore your property to a beautiful green area ready for you to use the way you want. Once you make the call to Remove A Pool, the following will take place:
We will visit your property, define the scope of the project and give you an estimate of the costs involved.
It will be necessary for Remove A Pool to drain your pool of any standing water before we begin the backfill.
Before removing a swimming pool in Fairfax Station, Virginia, Remove A Pool will obtain the necessary permits required by the governing authorities.
You can choose either a partial or complete removal. A partial removal means we will simply collapse the pool and remove the concrete. A complete removal is more involved because we will remove the entire structure.
Once your pool removal is complete, we will clear your property of debris and haul it away.
To ensure your property looks fabulous, we will plant new grass. You can be sure no one will ever suspect there was a pool on your property after we're done.
Take Your Backyard Back
The stress caused by an unwanted swimming pool can be great. If you're ready for Fairfax Station, Virginia swimming pool removal, then it's time to contact Remove A Pool. We will keep you informed every step of the way and answer your questions. Your satisfaction is our number one priority. Call us today to see how we can help you.