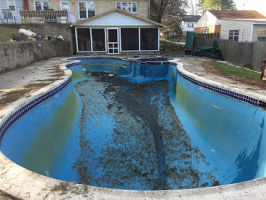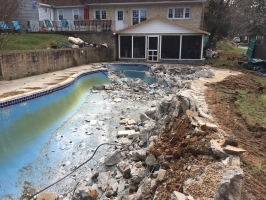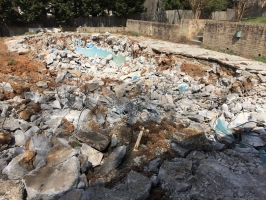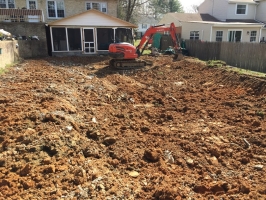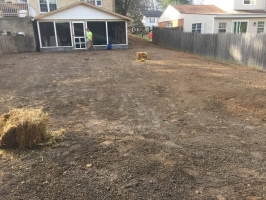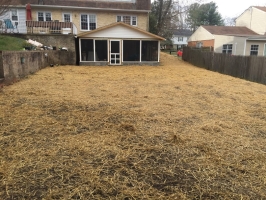 Remove A Pool provides fast, efficient, and professional Pikesville Maryland swimming pool removal services to homeowners, property managers, and real estate investors.
Whether you'd like to have your old pool taken out to make room for a new, modern one, you'd like to use the space where your pool is to build an extension onto your home, or you simply want a nice, low-maintenance lawn instead of that unused pool, we're here to help.
We have the high-quality equipment, dedicated contractors, and hands-on experience it takes to complete your pool removal project quickly and efficiently – without cutting corners when it comes to safety or workmanship.
Here's What's Involved With Removing a Swimming Pool in Pikesville, Maryland
While having your pool removed might seem like a fairly simple job, the fact is that every step in the project has to be completed correctly in order to prevent serious damage and added costs.
Here at Remove A Pool, we ensure that all the work we do fully comply with all county, state, and federal building codes and environmental regulations so you won't have to worry about stop-work orders, trouble with your property down the road, or even liability claims related to your swimming pool demolition.
Our pool demolition services include:
Inspecting your pool, evaluating your property, and locating any buried utility lines to keep you and our contractors safe
Obtaining any demolition permits as needed
All the workers' compensation and liability insurance that's needed to protect you and your assets
Disconnection and capping off of the utility lines leading to your pool
Siphoning out the remaining water in your pool for disposal in a way that prevents flood damage
Your choice of either pool filling (also called partial pool removal) and complete pool demolition (for in-ground pools)
Removal of all the debris
Restoring your yard with clean fill to create a stable, level area where your pool once was
We're The Professional, No-Stress Pool Removal Experts
At Remove A Pool we work hard to make having your pool removed easy – even if your pool is in a location that's tough to access or it's been neglected for years. We have been in the business for over 25 years, and during that time we've successfully tackled every type of pool demolition project you can think of.
We are the most recognized name in the industry, and we are proud to be the Pikesville, Maryland swimming pool removal company that's endorsed by the National Association of Realtors. We've also been reviewed on HomeAdvisor and Houzz, and we've earned an A+ rating with the Better Business Bureau.
To book your free, no-obligation quote for your swimming pool removal, call us today or complete our online contact form.