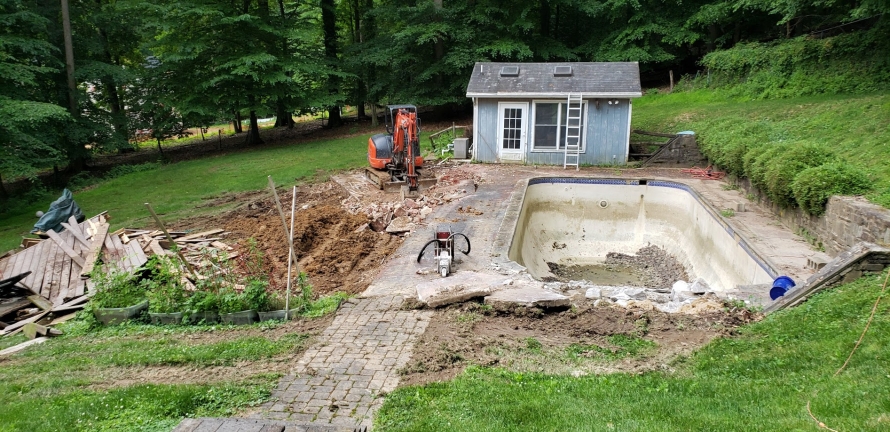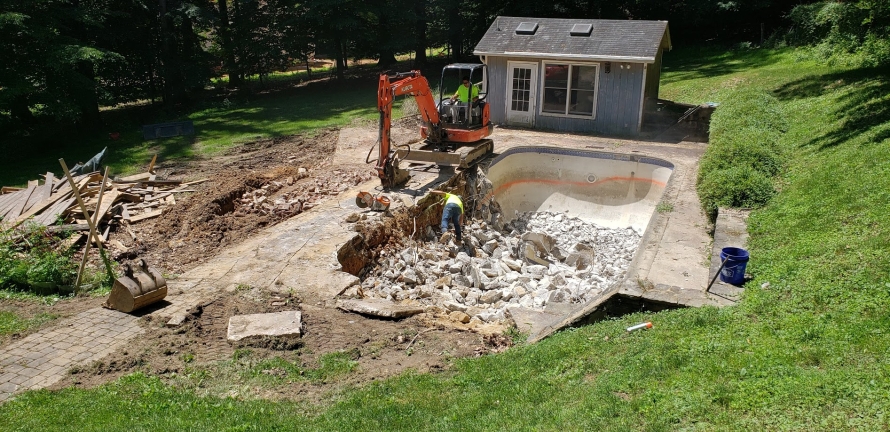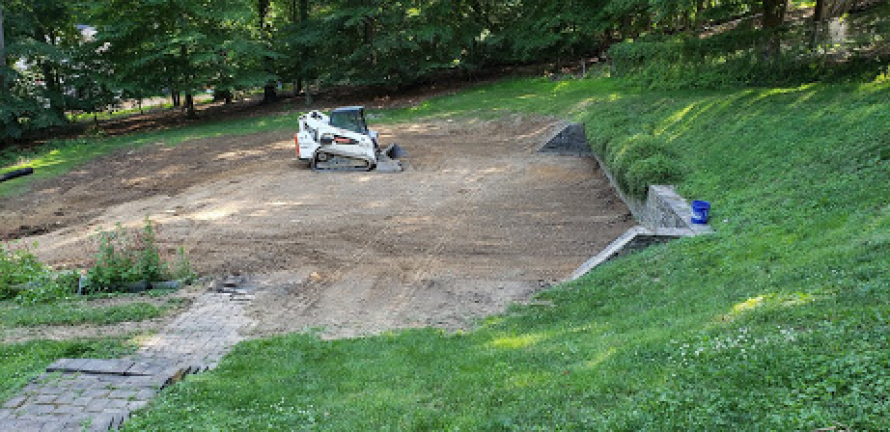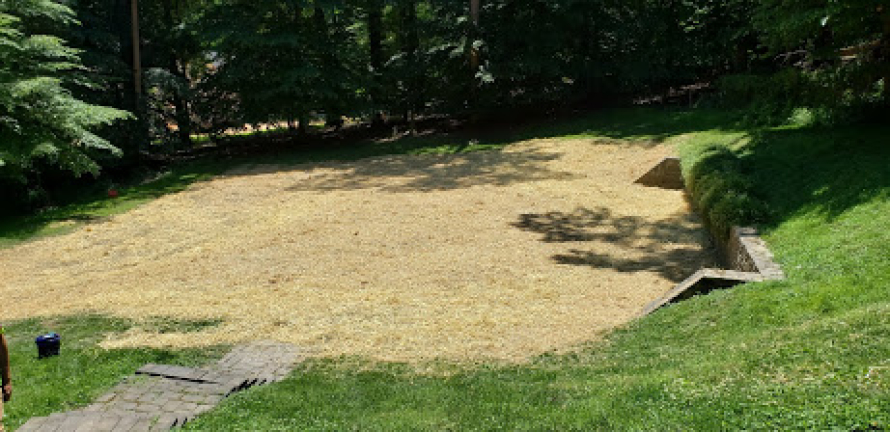 Do you have a pool that is "eating up" the space in your yard? It is time you considered removing it! Removing your pool comes with numerous benefits such as saving on costly maintenance, expanding the yard space, and increasing the property's market value.
Remove A Pool provides top of the line pool demolition services to both residential and commercial pool owners at an affordable cost. We undertake every project with passion because that is what we are cut for. With every task we undertake, we deliver unmatched pool demolition services that save your money and time.
What made our Towson Maryland client satisfied with our services:
Our client from Towson, Maryland, bought this property years ago. It had an abandoned pool. They developed the property but always postponed the thought of removing the pool because they could not find a company they could trust with the job, until a close friend referred us to them.
Our approach, technique, and process of removing this pool was a pleasant surprise to our client. We completed the project faster than they expected and did not leave any mess behind.
Below are some of the things that made our client happy and satisfied:
Estimates and Permit acquisition – Our client was happy to receive a free, no-obligation quote from us before commencing the actual work. We walked the client through the demolition processes and answered every question they had in mind. We also helped them acquire all necessary permits from the county.
Demolition – our client was happy that we demolished the pool without damaging the patio that was lying close by. They also did not have to clear the debris or hire another company to do that. We cleared everything from the site and disposed it to a recycling facility. It was a relief for them and an excellent way to save since our fee was lower compared to what they could pay a new company. We also helped the client cut down on extra costs wherever possible by leveraging some of the materials that were still in good condition.
Hole Filling – Instead of using bucket-arm loaders to fill the pool cavity, we used skid loaders. The equipment enabled us to do the backfilling while grading, which helped alleviate much of the grading and compaction work, saving the client the time and cash.
Fresh Green Lawn – Our Towson client never thought the pool site could end up looking just like the rest of the space. We filled the hole and leveled every place that had been affected by our heavy machinery during the demolition process.
"We thought that removing this pool was going to leave the site fragile and useless but we are surprised to realize that we can still utilize this space. In fact, we are thinking of expanding our property to this space now" the client said.