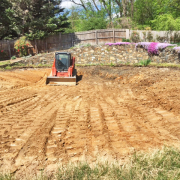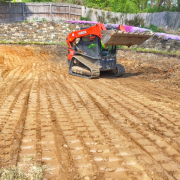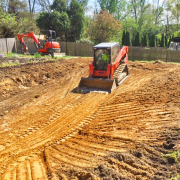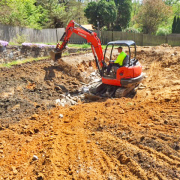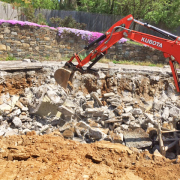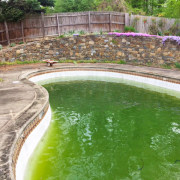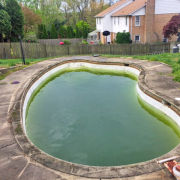 At Remove A Pool, our team of trusted and experienced professionals is available to help you remove your unwanted pool. Removing a swimming pool in Vienna is not always easy to do. Yet, doing so can offer a number of benefits to you and to your home. If you are not sure if you should get rid of your pool, or you are ready to sell your home for a higher dollar value, let our team offer some guidance to you. We encourage you to secure a consultation with our team to learn more about how easy we can make pool removal.
Why would you remove your pool?
There are a number of reasons to invest in getting rid of your swimming pool. Our team is happy to offer recommendations to you. Some of the key benefits of removing an unwanted pool include the following:
Removing a pool that is damaged or hard to repair can add value to your home. If the pool does not contribute to the value of your home, it may not be the ideal investment to make those repairs. Consider removing it.
Did you know that homes with a swimming pool need to maintain a higher level of liability insurance? By getting rid of that pool, you may be able to lower the amount of money you pay in home insurance each month.
Pools are expensive to maintain, especially if you do not use it very often. You have to pay for it to be set up and taken down each year. You may need to make repairs, have it cleaned, and purchase chemicals for it. All of this adds up to the cost and makes it less worthwhile to maintain.
If you have a pool you no longer use, consider removing it. Our team can help you to make it possible.
Swimming Pool Removal In Vienna – Here's Where to Start
If you are ready to get rid of your unwanted pool, call Remove A Pool today. Our team will come to your location to provide a thorough consultation to discuss your needs with you. From there, we can offer numerous recommendations.
We offer both full removal and partial pool removal. In a partial pool removal, we demolish the sides of the pool but leave some of the foundation in place. In a full pool removal, we remove all of this material. In all cases, the process is very much customized to meet your needs.
We can drain the water out of the pool by drilling holes into the foundation. This is the most cost effective way of doing so.
We then demolish the walls and structure. We haul away the materials from your site, if not being used to fill in the opening.
We fill in the opening and compact it. This allows you to use it for any need you may have.
We can even prep your site for the next use you have.
Remove A Pool has the experience necessary to ensure your unwanted pool is removed in a safe manner. We encourage you to call us to get a free estimate on the pool removal service you need. Call us today to schedule a consultation for removing a swimming pool in Vienna or anywhere else in Fairfax County.