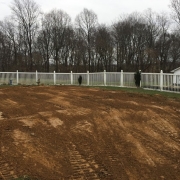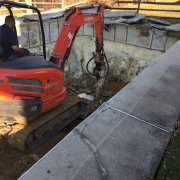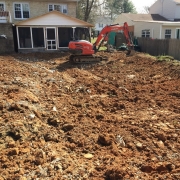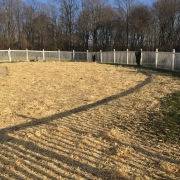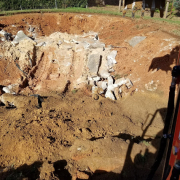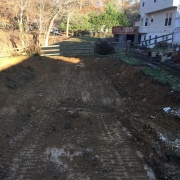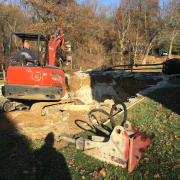 Most people view a swimming pool as something desirable for a property to have. It's a great way to cool down on hot summer days and it should provide hours of fun in the sun. But, if you own a swimming pool that has become more work and less fun, then its probably time to get rid of the pool.  Remove A Pool can get the job finished on time and on budget.
Why Swimming Pool Removal Makes Sense
Our customers have their own unique reasons why they are interested in getting rid of their pool. Taking this step to transform your property makes sense if you experience any of the following:
Swimming pool is no longer being used
Maintenance and repairs are ongoing and too expensive
You want to sell the property
You want to use the property for other purposes
Insurance liability issues and safety risks are too great to justify keeping the swimming pool
No matter why you want your pool gone, you can be sure that Remove A Pool will complete the job to your satisfaction.
Our Swimming Pool Removal Process
We understand that the thought of removing a swimming pool in Westerville, is overwhelming. Not only is it a big job, but it must be done correctly to ensure your property is transformed into a beautiful area that's ready for you to use. Once you make the call to Remove A Pool you can expect the following:
A Remove A Pool professional will visit your property for an assessment. During this time you will be given an estimate of costs.
Before we begin working, we will need to drain your swimming pool of any excess water.
Remove A Pool will research and obtain all the necessary permits that are required for a proper pool removal in Westerville.
You can choose either a partial or complete removal. Most people choose a partial because it is more efficient and cost-effective. This will involve breaking up the concrete and removing it while leaving the remaining components in place. The other option, which is more time-consuming and costly, is a complete removal. This simply means we will remove all components of the swimming pool.
Once the removal has taken place, Remove A Pool will backfill the resulting hole with gravel and dirt. This will allow the property to settle and drain properly.
As with any construction job, there will be debris. Remove A Pool will clear your property of the debris caused by your pool removal. We will properly dispose of all waste.
As an added final touch, Remove A Pool will plant new grass to give your property a fresh look.
If you get stressed every time you look at your swimming pool, then it is time to get rid of your swimming pool. When you call Remove A Pool, you will be greeted by our friendly associates who are ready to help. Give us a call today to see how we can help you.