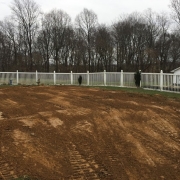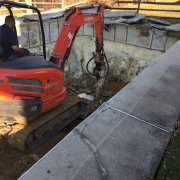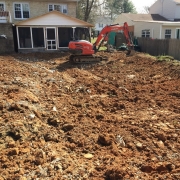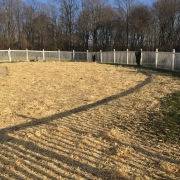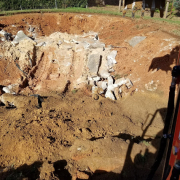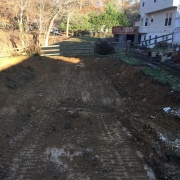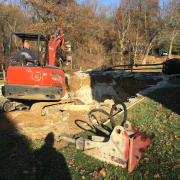 Are you using your swimming pool less and less over the summer months? Over time, our tastes change, a swimming pool may not be as important to you or your family. At Remove A Pool, we specialize in high-quality swimming pool removal service. Our demolition experts will remove your unwanted swimming pool to make room for your next outdoor living project.
Removing a Swimming Pool in Zanesville, Ohio
All of our past clients have different reasons for wanting to get rid of their pool. As a property owner, are you able to relate to any of the following reasons? Or is your reason completely different? In either case, at Remove A Pool, we are available to help you move forward with your yard transformation.
The Ohio weather is not warm enough for long term swimming pool use.
The swimming pool leaks. The cost to repair the damage is extensive.
Your children no longer live at home. You simply do not like to swim alone.
The cleaning and general maintenance costs are steadily increasing.
The pool is a liability to your young children or pets.
Your real estate agent suggests removing the swimming pool to attract more potential home buyers.
Professional Swimming Pool Removal Service
Contacting us at Remove A Pool is the first step in the process of removing a swimming pool in Zanesville, Ohio. Our customer service experts will schedule an onsite visit to analyze your exact pool removal needs. After inspecting your swimming pool, we provide you with a free estimate.
After accepting our affordable estimate, we begin the process of removing your unwanted swimming pool. We start with the paperwork. Do not worry. Our team handles all the small details of the removal process. We check local restrictions and ordinances to acquire the proper permits.
When we arrive on the predetermined date, our team carefully inspects the area. If required, we drain the pool of any remaining water and disconnect the utilities. Safety is our number one priority at each stage of the removal process.
Next, our highly skilled demolition experts begin the process of removing your swimming pool. At Remove A Pool, we offer two high-quality options for swimming pool demos.
Exhumation: The first choice, exhumation is the process of removing your entire swimming pool from your property. When finished, your property will be completely free of any signs of your swimming pool.
Abatement: The second choice is abandonment. Our team breaks down the pool's concrete walls to below ground level. We punch holes in the bottom and leave a majority of the pool behind.
Along with our optimal removal process, our specialists provide comprehensive cleanup services. Separating usable materials for recycling, we clear away the debris. We fill and pack the pool's open area with rocks, gravel, and topsoil.
Are you ready to begin the process of removing a swimming pool in Zanesville, Ohio? Please contact us at Remove A Pool today to get you started.