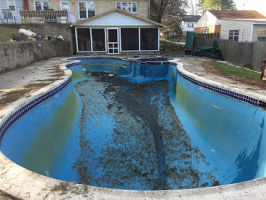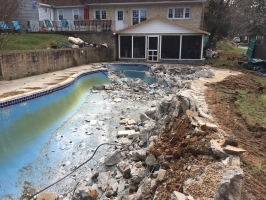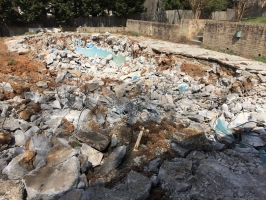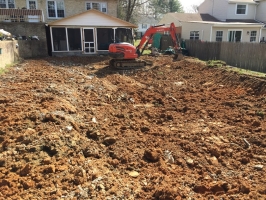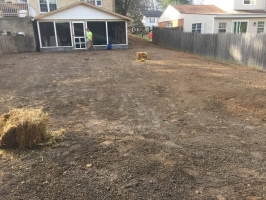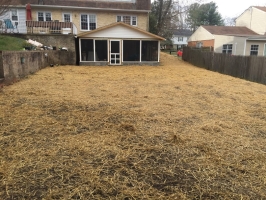 Do you want to remove your unwanted or non-functioning swimming pool from your property? Remove A Pool offers affordable pool removal services for residential and commercial customers in and around Aberdeen, Maryland. Customers have many different reasons for getting rid of their pool, but all of them need reliable service providers to tackle the job. Our Aberdeen, Maryland swimming pool removal service is efficient and safe. We bring the crews and all the equipment needed to remove your pool and help you to reclaim your space.
Removing a Swimming Pool in Aberdeen, Maryland
Our pool removal service is designed to meet the needs of both residential and commercial customers. When you contact us, we will visit your property to evaluate the job and discuss the different removal solutions we offer. Some customers choose a partial removal. This means that our crews will take out most of the pool, but leave some of the foundation in place. We'll drill holes into the remaining material to promote good landscape drainage. Other customers opt for a complete removal—and that's just what it sounds like; we'll take away the entire pool.
After removing the swimming pool, we'll fill in the hole and haul away the debris so that you can use your land for a new purpose. Our service providers will even plant grass seed for you. Evaluating the job also allows us to provide you with an upfront cost estimate for your pool's removal.
Why Should You Remove Your Swimming Pool?
Removing a swimming pool in Aberdeen, Maryland is as easy as calling Remove A Pool. Customers have different reasons for removing their pools. Some are as follows:
Non-Functioning: If the swimming pool is non-functioning and beyond repair, it makes perfect sense to remove it. A non-working pool can be a liability. Getting rid of it allows you to use your land for a new purpose.
Marketing the House: If the pool is old or in poor condition, it could detract from a lucrative real estate transaction. Many buyers are turned off by properties that have old or non-functioning swimming pools.
No Longer Used: Sometimes a pool isn't useful for the customers anymore. If no one is swimming in the pool, it might be advisable to remove the pool.
Expensive: Both residential and commercial swimming pools are expensive to maintain. Many customers simply want to eliminate the expense of caring for a pool that may not be used often enough to justify the cost.
Contact Remove A Pool if you are looking for an experienced service provider to get rid of your pool. Our service is cost-effective and always delivered by our licensed and insurer operators. We are known for our outstanding customer service and dedicated workmanship. Call us to learn more about our swimming pool removal solutions.