NO POOL TOO BIG OR SMALL FOR US!
NATIONWIDE POOL REMOVAL LEADERS
Find Out Everything You Need to Know About Berlin Maryland Pool Demolition
When considering Berlin Maryland pool demolition, regardless of your reasoning for removal, you should find out your options. And during your exploration and search for a competent contracting company to handle the task at-hand, consider the professional team of Remove A Pool. As leaders in pool removal, we're a team that Berlin residents can trust.
All of our services are provided to our valued customers at a level that creates long-lasting relationships in the community. We take great pride in the services we provide and you can rest assured that when removing a pool in Berlin Maryland, safety of all is prioritized.
Are you considering Berlin Maryland pool demolition for one of these top reasons?
Some top reasons for Berlin Maryland pool demolition include:
Broken Pool: The pool always seems to break and requires repairs that cost more than the pool is worth.
Old Pool: Your pool has finally reached its life expectancy and should be safely removed from the property.
Liability: You've always worried about the pool for liability reasons and now that it's no longer in-use, you'd like to remove it.
Out Grown: You and your loved ones have out grown the pool. It's wasting space and no longer used.
To reclaim your property from a pool that you'd like to remove, contact Remove A Pool as soon as possible to set up your FREE estimate.
Removing a Pool in Berlin Maryland – Steps to Demolition
Now that you're sure you'd like to get started, here's what you can expect when we arrive:
Estimate: Your FREE estimate request can be made over the phone or online. When we arrive to your property, we'll evaluate the pool and property to provide you with an accurate price for demolition services.
Permit: When you're ready to get started, we'll set the date and obtain a permit to break ground on your property.
Water Removal: If the pool contains water, we're going to have to drain the water out first.
Demolition: When breaking ground, we'll do so with either the abandonment method or the exhumation method. Both methods are affective measures at pool removal, but one involves a partial removal while the other involves complete removal.
The abandonment is the partial removal and is a little more cost-effective for anyone on a strict budget. With a partial removal, we're going to punch holes into the remaining half of the pool using heavy duty equipment.
Filling in the Empty Space: Now there's a big hole left in the ground that we're going to again use special equipment to carefully fill in with dirt and rocks. When filling in this area, we aim to avoid any future "settling."
Getting Cleaned Up: We're finished with demolition and now we're going to get cleaned up. We'll leave your property just as it was when we arrived and we're going to remove all debris. The pool debris is going to be taken to a facility where it will be recycled for re-use.
Grass Seed: Upon request and at an additional charge, Remove A Pool will plant fresh grass seed.
To find out more about removing a pool in Berlin Maryland or to request your FREE estimate, contact the experts of Remove A Pool today!
The reasons for pool removal vary, but these are some of top reasons. The most common reason is generally that the pool has reached its lifetime and is no longer in-use. Pools that sit unused have the potential to become liability concerns for several reasons, plus that space can be used for something more useful to the property owner.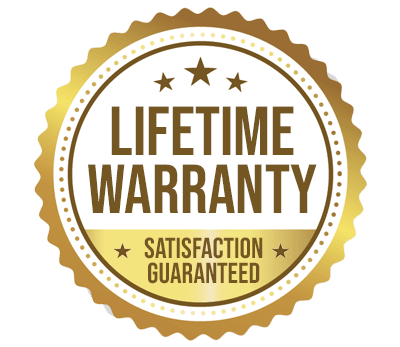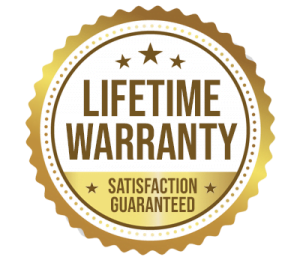 YOU WILL LOVE US, WE ARE
SCREENED AND FEATURED