NO POOL TOO BIG OR SMALL FOR US!
NATIONWIDE POOL REMOVAL LEADERS
Richmond Virginia Pool Demolition: The Demolition Experience
When you're thinking about removing a pool in Richmond Virginia, contact the demolition experts of Remove A Pool for a team that has experience and a team that takes pride in safe demolition. Many homeowners feel leery when it comes to demolition on their property for fear of property damage or damage to a neighbor's property.
This is a worry you can put to rest when Remove A Pool is on the job. The entire job is performed safely by a team of experts, ensuring that everything goes smoothly with no damage to your property or to that of your fellow neighbors.
Additionally, you may worry about the hole left behind from the pool. This worry too, you can put to rest. Remove A Pool puts great care into filling in the hole left behind from your pool at the end of the demolition process.
Why should I consider Richmond Virginia pool demolition?
Here are 6 reasons you might want to think about removing a pool from your property. Perhaps you can relate to a few.
Your family no longer uses it.
The pool has more than reached its lifetime and you're ready to just get rid of the thing.
You're tired of the hassle every time something goes wrong with the pool.
You're tired of worrying about liability problems that could arise because of the pool. You'd just rather not deal with it.
You want to do more with your backyard but the pool takes up so much space. You'd like to use this space for something else you'd enjoy more.
You just bought a new home and it came with an old, broken pool. The pool has to go.
The Richmond Virginia Pool Removal Experience
There is a step-by-step process to removing a pool in Richmond Virginia and here's what you can basically expect to experience with Remove A Pool:
Step – The Estimate: The first phase of the demolition process involves your initial request for an estimate. Once you've made your request, we set a date to visit your property in which you can then expect a careful assessment of the pool and property. You'll receive more information about the demolition process and you'll be provided with two options to choose from: abandonment or exhumation.
Step 2 – Permits: Remove A Pool will find out if additional permits are needed to provide our demolition services on your property. If they are, we'll obtain them so we can get started.
Step 3 – Demolition: It's time to break ground and demolish that old pool! If you've chosen an abandonment removal, we'll remove most of the pool and fill in the remaining hole with dirt and rocks. Before filling the hole with dirt and rocks, using state-of-the-art machinery, we'll punch holes into the bottom.
This step is critical and allows for future drainage. If you've chosen an exhumation removal, we'll remove every inch of that old pool and then fill in the remaining hole with dirt and rocks. The process of filling in the hole is done carefully to avoid "settling" of the ground now or in the future.
Step 4 – Clean-Up: It's clean-up time! During clean-up, we load up all of the debris into a truck and then take away the debris to a recycling station. Your property is left in the same condition it was found minus the pool, of course. This step also involves planting fresh grass seed at an additional charge upon request.
Got questions about Richmond Virginia pool removal or ready to request an estimate? Give us a call or contact us online!
The reasons for pool removal vary, but these are some of top reasons. The most common reason is generally that the pool has reached its lifetime and is no longer in-use. Pools that sit unused have the potential to become liability concerns for several reasons, plus that space can be used for something more useful to the property owner.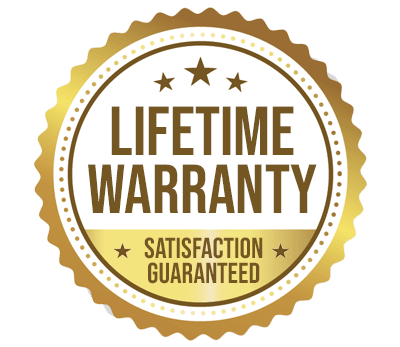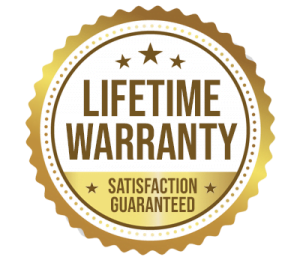 YOU WILL LOVE US, WE ARE
SCREENED AND FEATURED