NO POOL TOO BIG OR SMALL FOR US!
NATIONWIDE POOL REMOVAL LEADERS
Removing a Pool in Herndon Virginia: Demolition Done Right
Choosing a demolition crew to remove the old pool from your property has to be one of the most daunting tasks you'll ever have to handle. The very idea of loud, heavy duty equipment and machinery on your property, destroying the old family pool is likely unnerving at best. You may feel worried about the possibility of your property becoming damaged during demolition, etc.
Regardless of your fears and worries about the Herndon Virginia pool demolition process, you can rest assured that when Remove A Pool is on the job, removal is handled in an expert and safe manner. We're highly experienced in the safe removal of old pools and we'll work hard to put any fears or worries you have to rest before we get started.
Before We Begin
Before we can begin demolition of an old pool, we'll visit your property to provide you with a quote and to discuss your options. This is your chance to ask an expert face-to-face any questions you have about removing a pool in Herndon Virginia, so we can help to allay your fears.
Find out about our experience, qualifications, and further detail about the process. We'll set a date to begin demolition and move forward in obtaining the necessary permit we'll need to perform pool removal services on your property.
It's Time for Herndon Virginia Pool Demolition
When we're ready to begin demolition, we'll first have to remove any remaining pool water if necessary. If the pool is already emptied, we'll just begin demolition. Using special equipment and machinery, our crew will then demolish the pool.
We'll either demolish the entire pool (exhumation demolition) or we'll demolish a portion of the pool (abandonment demolition). The method we use to remove the pool from your property is up to you. When making your choice, you'll want to take cost and personal preferences into consideration.
Once we've demolished the pool, regardless of which method we've utilized, we'll then fill in the hole left behind. We'll do so using a dirt and rock mixture, and again, heavy duty equipment and machinery. Upon completion of this task, our crew will then begin to clean up the property. Clean-up, includes the safe, careful removal of all debris.
Going Green and New Green
You may be wondering what happens to the left-over debris. If you're a particularly "green" person, this could be a concern for you. You'll be happy to know that all remaining debris gets recycled. It's transferred via truck to a recycling facility and later re-used once it's been recycled.
In addition to "going green," Remove A Pool can help you plant "new" green by planting fresh grass seed in the barren area left behind by the old pool. However, this service does include its own separate charge. Additionally, there's no pressure to invest in new grass. It's completely optional but highly-requested by other property owners.
To learn more about removing a pool in Herndon Virginia, or to request your FREE estimate, contact Remove A Pool today!
The reasons for pool removal vary, but these are some of top reasons. The most common reason is generally that the pool has reached its lifetime and is no longer in-use. Pools that sit unused have the potential to become liability concerns for several reasons, plus that space can be used for something more useful to the property owner.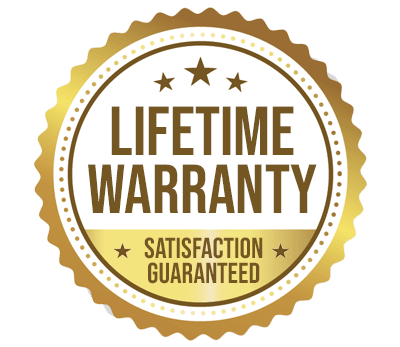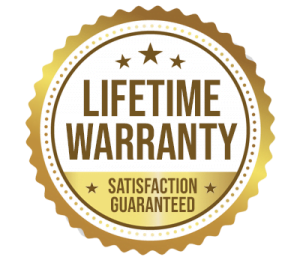 YOU WILL LOVE US, WE ARE
SCREENED AND FEATURED