NO POOL TOO BIG OR SMALL FOR US!
NATIONWIDE POOL REMOVAL LEADERS
Gilbert Arizona Pool Demolition
If you have a pool that you need removed, don't hesitate to take action by contacting Remove A Pool for reliable Gilbert Arizona pool demolition services that put the focus on dependability, safety, and trust. As a licensed and fully-insured demolition contractor, we're proficient in the removal of any type of in-ground pool.
We have a highly-skilled and qualified team of demolition professionals that have what it takes to get the job done right. We'll have your in-ground pool removed in a timely manner but most of all…safely. Removing a pool in Gilbert Arizona is trouble-free and stress-free when homeowners contract with us for reliable demolition.
Steps to In-Ground Pool Removal
These are some of the steps you can likely expect when removing a pool in Gilbert Arizona:
Step 1: The first step of Gilbert Arizona pool demolition is to take action by requesting an estimate. When you contact Remove A Pool for an in-home estimate, there is no charge. Estimates are FREE.
Step 2: Once we've visited your property to provide you with an estimate and discuss a plan of action for removal, we'll find out if we need a permit to work on your property. We'll then set a date to begin removal.
Step 3: We'll need to drain the pool of any existing water before we can use our machinery and equipment to remove the pool.
Step 4: This is when we're going to begin demolition. Using the best equipment to get the job done, we're going to remove the in-ground pool using the "abandonment method" or the "exhumation method."
When using the abandonment method to remove an in-ground pool, we remove part of the pool and then punch holes into the rest of the pool to help it drain once it's filled in. When using the exhumation method to remove an in-ground pool, we remove the pool in its entirety. Then, we fill in the space.
Step 5: We're going to fill in the big open space that remains in the ground using an expert mixture of rocks and dirt. During this step, we use great care when filling in the space because our goal is to avoid "settling" issues.
Step 6: This step is when we're going to remove all debris from the property. You'll be happy to know that we try to recycle as much concrete as we can.
Step 7: This step is optional and does include a separate fee. When requested by the property owner, we will indeed plant fresh grass in this area of your property.
To find out more now about removing a pool in Gilbert Arizona, or to receive your FREE in-home estimate contact us today!
The reasons for pool removal vary, but these are some of top reasons. The most common reason is generally that the pool has reached its lifetime and is no longer in-use. Pools that sit unused have the potential to become liability concerns for several reasons, plus that space can be used for something more useful to the property owner.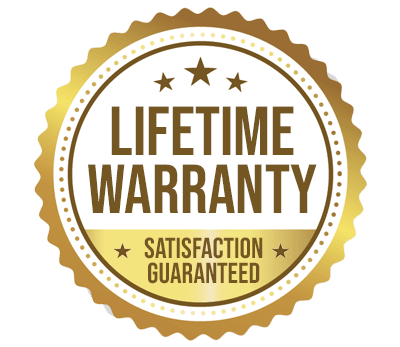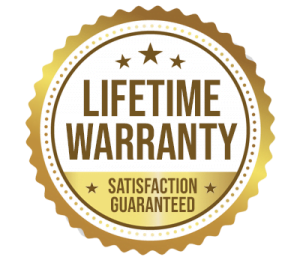 YOU WILL LOVE US, WE ARE
SCREENED AND FEATURED