NO POOL TOO BIG OR SMALL FOR US!
NATIONWIDE POOL REMOVAL LEADERS
Contact Us At (714) 395-5323
Your Buena Park California Pool Demolition Contractor
What are some things to consider before removing a pool in Buena Park California? Well, before you can begin, you'll need to select a competent Buena Park California pool demolition company, you'll want to compare pricing, and you'll want to consider your options. When you're ready to remove any underground pool, your options will include full-removal or half-removal.
Remove A Pool is Competent
Remove A Pool is the competent choice for Buena Park California pool demolition. Our company is licensed, insured, and our reputation is solid. California property owners know they can trust our team. We use state-of-the-art equipment and machinery, and all members of our demolition team have the experience necessary to get the job done safely and efficiently.
Easy Steps to Buena Park California Pool Demolition
When removing a pool in Buena Park California, this is what you can expect:
FREE Estimate: Yes, your estimate is free. Requests can be made on our website or by giving our company a call. When you're ready, we'll set up a day and time that's convenient for you and convenient for us. On the day of the estimate, we'll visit your property to examine the pool and provide you with an accurate estimate. We'll educate you on the process and set up a plan of action if you're ready to start.
Water Removal and Permits: Sometimes it's necessary for us to obtain a permit to perform our services on the property of clients, depending upon local regulations, etc. If this is the case, it's not a problem for our company to obtain a permit in a timely manner. Additionally, once we have our permit, if it's needed, we'll begin water removal so we can start demolition. Water removal is performed by drilling holes into the pool.
Demolition: We'll remove half of the pool or all of the pool, depending upon the method of removal you choose. Abandonment involves half removal whereas exhumation involves complete removal. Abandonment is more cost-effective.
Both methods involve the careful fill-in of the open space with dirt and rocks following demolition. With an abandonment removal, before filling in the space, we'll professionally hole-punch the concrete to ensure that this area drains in the future.
Debris Removal: Following successful demolition, we begin debris removal and start the clean-up process.
Grass Seed: More times than not, our clients prefer that they leave the planting of grass seed to us. Please note that if this is a service you'd like to opt into, it does include a separate fee.
Would you like to learn more about removing a pool in Buena Park California or are you ready to schedule a FREE estimate with Remove A Pool? Contact us today!
The reasons for pool removal vary, but these are some of top reasons. The most common reason is generally that the pool has reached its lifetime and is no longer in-use. Pools that sit unused have the potential to become liability concerns for several reasons, plus that space can be used for something more useful to the property owner.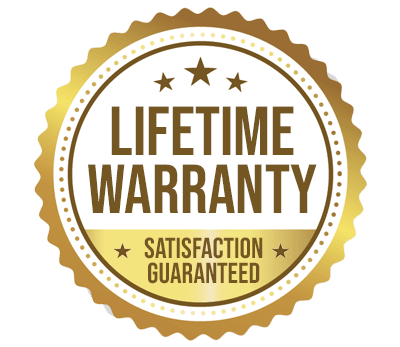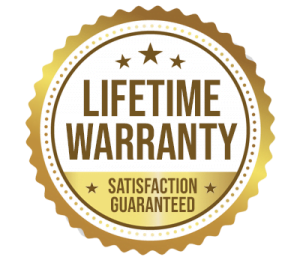 YOU WILL LOVE US, WE ARE
SCREENED AND FEATURED