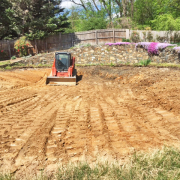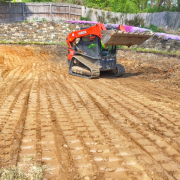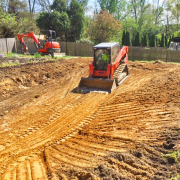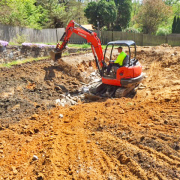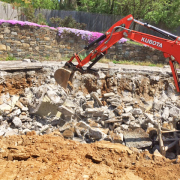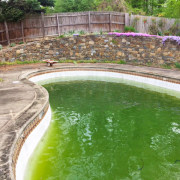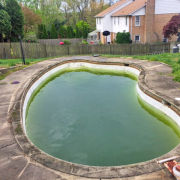 Is now the time to remove your unwanted swimming pool? In Chantilly, Virginia, swimming pool removal can offer property owners a number of benefits. And, when you work with Remove A Pool on the project, you can rest assured the work will be done properly from start to finish. Removing a swimming pool in Fairfax County does take some time and careful planning. Yet, our team has provided services in your area for years. And, we are happy to help you, too. We encourage you to contact us to learn more about the services we offer.
Why Trust Remove A Pool?
There are a few key reasons to trust Remove A Pool with your needs. Our team is licensed, insured, and bonded. This provides you with peace of mind knowing that your home and family remain protected as we remove an unwanted pool from your home. Depending on the pool you may need a permit.  Our team handles getting that for you to ensure the work is done properly. You do not have to worry about that process. Most importantly, we have experience. This ensures the work goes as planned and your home remains safe and you get the type of outcome you desire.
Why Use Us For Your Swimming Pool Removal In Chantilly
Removing a swimming pool offers a number of benefits to you as a homeowner. We often benefit clients from removing a pool from a variety of benefits including:
Save money. You no longer have to pay as much for liability insurance. Your costs also are lower because you do not have to maintain the pool throughout the year.
Add value to your home. If you plan to sell your home in the next year, removing the pool could help boost its value and make it sell faster.
It can also help to give you back your yard. If you are hoping to get rid of your pool so that you can enjoy your yard in a way that works for your goals, this is the route to take.
Let Remove A Pool help you decide if removing your pool is the right route to take. Our team is always here to help you every step of the way.
What Type of Pool Removal is Right for You?
Remove A Pool offers two types of pool removal. We can remove the entire structure through a full pool removal or we can remove just the outer walls and components in a partial pool removal. Many of our clients choose a partial pool removal so that they can save money and still use their space for any needs they have.
In all situations, we secure the permits for the work and create a game plan with you. We then work to remove the water from the pool by drilling holes into the foundation. This is the safest and most affordable method of pool removal. We then handle the demolition work in a careful manner to ensure the work is always done safely. We haul away the material and we can fill in the open space, compact it, and prepare it for any other need you may have.
Remove A Pool is available to help you with removing a swimming pool in Chantilly, Virginia. Call us today to schedule an estimate for the work you want us to do.