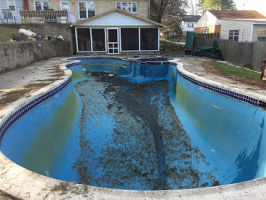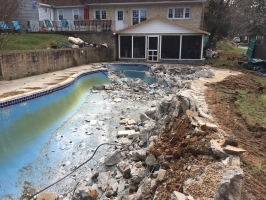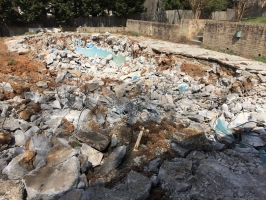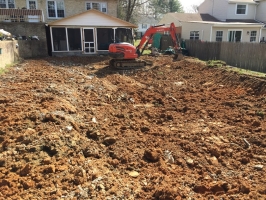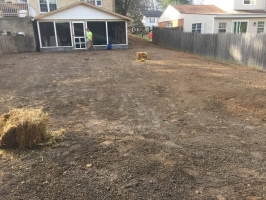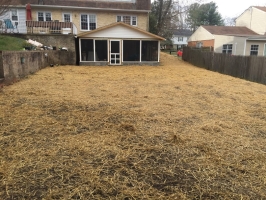 Does your backyard need a new look? Are you finally ready to have that old swimming pool removed? Then you need the professionals at Remove-A-Pool, the Columbia, Maryland swimming pool removal experts.
When to Consider Swimming Pool Removal
When it is time to sell a home. Make your listing appeal to a broader range of home buyers by having your old swimming pool removed.
To refresh your backyard. Try a new landscaping project or create a magical play area for the grand-kids. Removing a pool will give your backyard so much space to enjoy.
When you want a new pool. If your family needs a new swimming pool, let us get rid of the old one to make more space for it.
To make your yard safer. Old, unused pools are very dangerous. Remove the danger and your liability by having the professionals remove the risk.
As a measure to save money. Swimming pools are very expensive, both to maintain and to repair. When you have your swimming pool removed, you also get rid of these costs forever.
Why Use Us For Your Pool Removal In Columbia
Our professional demolition contractors are fully licensed by the state, bonded, and insured.
We keep our prices very competitive.
We specialize in swimming pool removal and have for over 25 years.
We are local to Maryland.
What to Expect When You Contact Us
Assessment: Our professionals will pay a visit to your home. They will assess your property and swimming pool for any issues they may face. They will also discover what services you will need.
Custom Estimate: Based on the assessment, we will give you an estimate for removal services,
Permits: At Remove-A-Pool, you never have to worry with permits. We will obtain any permits needed for your pool removal.
Demolition Process: You have two processes to choose from when it comes to swimming pool removal. With full removal, we get rid of the entire pool structure. In partial removal, however, only the uppermost few feet are removed. After your demolition is done, we will fill the area with dirt and gravel.
Waste Removal: When the job is finished, we will haul away all refuse from the job. We recycle all materials that we possibly can, so we can help keep the waste out of our landfills.
New Grass: When all is done, we will even plant fresh grass to return your yard to its full beauty, if you wish.
Contact us at Remove A Pool today for more information on removing a swimming pool in Columbia, Maryland.