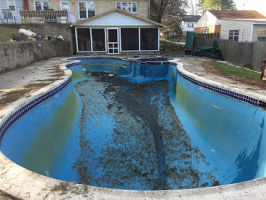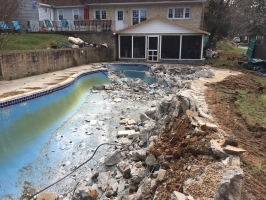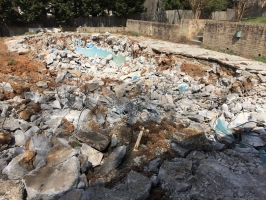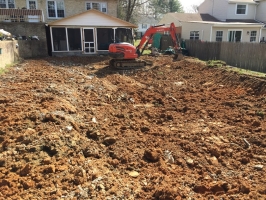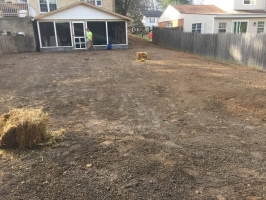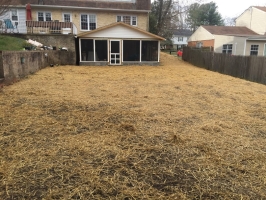 How many times did you use your swimming pool last year? An unused swimming pool is wasting valuable space on your property. At Remove A Pool, we are ready to help you reclaim your yard space for your next project.
Why Hire Us for Your Swimming Pool Removal In Edgewater?
Swimming pool removal may seem simple. If not done correctly, you risk damaging your property and home. Regardless of size, shape, or condition, at Remove A Pool, we are able to safely remove any type of swimming pool.
Our confidence in our ability for comprehensive Edgewater, Maryland swimming pool removal is our commitment to all of our clients.
Experience: Our demolition specialists are highly skilled professionals with years of experience. We strive to be a leading community resource. We have experience removing in-ground pools, concrete shell pools, fiberglass pools, tiled pool, and more.
Training: We fully train each of our pool demolition experts to handle any removal process with complete confidence. We are proud of our commitment to keeping up with the latest trends for pool removal.
Equipment: We provide our specialists with industrial grade equipment and machinery to deliver fast efficient results.
Guaranteed Customer Satisfaction: We base our reputation on our work. We guarantee complete customer satisfaction every time.
Our High-Quality Swimming Pool Demolition Process
At Remove A Pool, we begin our high-level commitment to customer service as soon as you contact us. We provide each of our potential Edgewater, Maryland swimming pool removal clients with a free estimate. Our experts assess your pool removal needs to outline a detailed action plan.
Prior to arriving for the demolition process, we check local restrictions and acquire the necessary permits. We handle all the small details. You are able to sit back and watch your property transform right before your eyes. Our team does a safety inspection of the area, drain the pool's water and checks for remaining utility connections.
Next, we start the process of removing a swimming pool. At Remove A Pool, we offer our clients two options, full and partial swimming pool removal.
Full Removal: Our demolition team removes your entire pool from your property. The full process eliminates any potential future building restrictions on the pool area.
Partial Removal: The partial removal option is popular due to fewer costs and faster results. The partial removal process requires our team to break down the walls below ground level. We drill holes in the bottom of the pool to prevent water build up. Keep in mind, if you are preparing to sell your home, you must disclose the location of a buried pool.
Finally, our team begins the cleanup process. If possible, we sort any usable concrete or piping materials for recycling. We fill and pack the area with rocks, gravel, and topsoil to prevent shifting.
Do you need more information about our premium Edgewater, Maryland swimming pool removal process? Please contact us at Remove A Pool today.