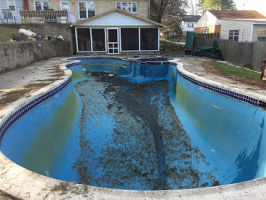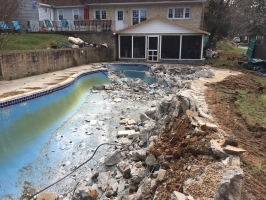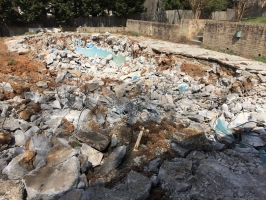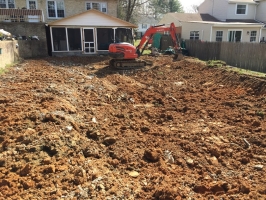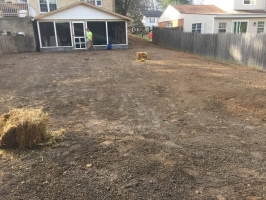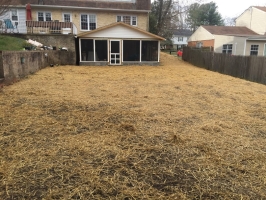 At Remove A Pool, we offer high-quality Elkton, Maryland swimming pool removal services. We hire only the best team members to work on your property. Our pool removal specialists are prompt, fully trained, professionals. When you are ready to begin the process of removing your swimming pool, our team provides reliable service.
Why Remove Your Swimming Pool?
At Remove A Pool, our clients have different reasons for removing a swimming pool. Do any of these sound familiar to your situation?
Your newly purchased home came with a swimming pool. The pool is an unwanted feature on the property.
You want to transform your property into a usable outdoor living space for everyone in your family to enjoy.
The time has come to replace your worn out swimming pool with a modern style.
The pool's continuous repairs keep rising in cost.
Your children no longer live at home. You do not like to swim alone.
Going green, you want to eliminate extra energy and water consumption.
The changing Maryland does not allow for long term pool use.
Regardless of your reasons for demoing a swimming pool, we are ready to clear the area for your next project.
Our Premium Elkton, Maryland Swimming Pool Removal Process
When you are ready to start the process for the demolition of your swimming pool contact us. At Remove A Pool, we provide safe, efficient pool removal to fit your budget. From your first contact with us to our final cleanup, our team strives to exceed your expectations for complete customer service. We want your experience with us to be stress-free.
Starting with a free estimate, our crew will discuss all the details of your pool removal needs. We check the local ordinances to acquire the necessary permits for removing a swimming pool in Elkton, Maryland.
At Remove A Pool, we offer two types of premium swimming pool removal options.
Full Removal: Our crew removes every part of your swimming pool from your property. The comprehensive process leaves no trace of your swimming pool behind.
Partial Removal: Our crew breaks down the pool's concrete walls. We punch holes in the bottom for continuous drainage. Our crew leaves a major portion of your swimming pool in the ground.
After removing the pool's debris, we pack the area with rocks, gravel, and topsoil. Our specialists smooth and clear the area. If needed, we are able to grade and prep the area for your next building project.
Our Recycling Commitment
When our team clears away the debris, we separate any usable materials for recycling. Our commitment to recycling enables us to save our clients' money. At the same time, we are able to do our part for the environment.
Do you need more information about the process of removing a swimming pool in Elkton, Maryland? Contact us at Remove A Pool today. We are here to answer all of your pool removal questions.