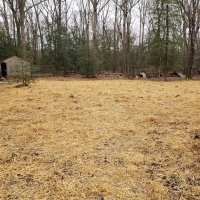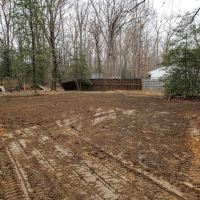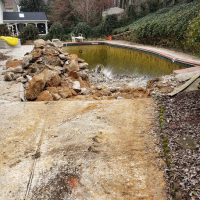 Removing a swimming pool in Fairfax County, Virginia is an excellent way to add value and function to your home. If you have a pool you no longer use or may not benefit from any longer, now is the time to get rid of it. Our team at Remove A Pool can help you get rid of an unwanted pool in no time. When you call us, you get outstanding service and a competitive price.
Why So Many Are Removing a Pool
The demolition a swimming pool is an important step in improving the value of your home. Many property owners recognize the value of a new pool if they plan to use it frequently. But, over time, the pool loses its attraction. Often, the pool will become damaged or need extensive repairs. That can be a costly problem. At Remove A Pool, we work with clients who want to remove their pool for any reason, even to replace it with a new one.
The Pool Removal Steps
To remove a swimming pool, Remove A Pool comes to your home to provide you with a full estimate for the type of work you need done. Our first task is always to secure the necessary permits, create a plan that protects your home's landscaping, and ensure the work is done on your schedule. We then arrive on time to remove the water from your pool. To do this, we drill a hole in the foundation to allow the water to natural escape. This is the most economical and environmentally friendly method.
From here, you can choose a full pool removal or a partial pool removal. The swimming pool removals in Northern Virginia tend to be done as a partial removal, where we demolish the sides of the pool to cave the structure in on itself. However, a full pool removal is another option. In this case, we remove as much of the material as possible and haul it away from your home.
We also fill in the opening with dirt and gravel. We then compact it to create a flat and even surface. If needed, we can prepare the site for any other needs you have. This process allows you to use your backyard the way you want to again.
Trust Us With Your Pool Removal Project In Fairfax
In Fairfax County, Virginia removing a swimming pool is considered to be a big project, one that needs to be done by a trusted, licensed, and experienced company. Remove A Pool is here to help you. With years of experience meeting the needs of the local community, we have a solid reputation for helping our clients to get their home back to the way they desire. No matter what type or style of pool you own, you can depend on us to get the job done properly. It all starts by calling Remove A Pool for a free estimate on the work you need done.