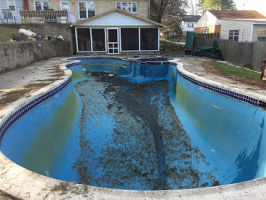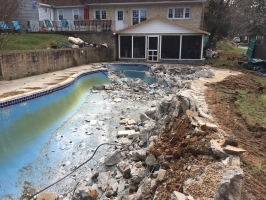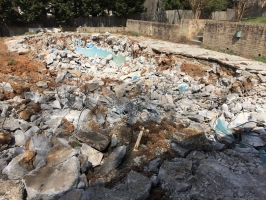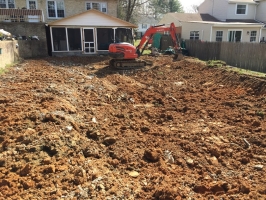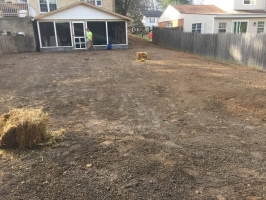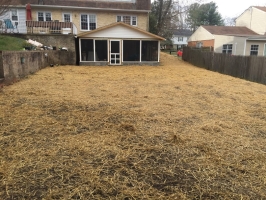 Looking for a reliable, licensed contractor who specializes in Greensboro, Maryland swimming pool removal?
If you have an unwanted swimming pool taking up valuable space in your backyard, we're here to help. We're Remove A Pool, and we deliver the professional, no-stress pool removal solution you're looking for.
We have over 25 years experience in disconnecting, demolishing and removing all types of pools, Jacuzzi's and hot tubs. We help homeowners, real estate agents and investors, and we stand behind all of our work with our 5-year satisfaction guarantee.
Safe, Professional Greensboro Maryland Swimming Pool Removal
Here at Remove A Pool we're committed to taking care of you, your property and our employees. We're proud of our industry-leading safety record, and we use only professional-grade equipment that's safe and well-maintained.
When you hire us to remove your in-ground or above-ground swimming pool or spa, here's what you can expect:
We'll complete a comprehensive site inspection to identify any hazards before we begin
We'll contact your utility providers to locate underground utility lines
We'll obtain any necessary demolition permits on your behalf
Once all the preparation work is done, we'll let you know when we'll be there to remove your pool. We'll then siphon out any standing water to protect your property against flooding, and complete your choice of a partial or complete pool demolition.
To leave your yard safe, level and ready to use, we'll fill the spot where your pool was with clean sand, gravel and topsoil. We can even put down grass seed, leaving you with a nice low-maintenance lawn to enjoy.
Fully Licensed and Insured Greensboro, Maryland Swimming Pool Removal
There's a lot to consider when removing a swimming pool in Greensboro, MD, including liability issues. If your pool isn't removed property, you could be held liable for any future problems long after you've sold your home.
At Remove A Pool we work hard to protect you and your family against problems related to your pool removal. We make sure every step of the project is done in a way that is safe and fully compliant with local, state and federal regulations so you won't have to worry about liability claims now or in the future.
We're fully licensed and insured, and we maintain an A+ rating with the Better Business Bureau.
Schedule Your Free, No-Obligation Quote Today
To learn just how easy removing a swimming pool in Greensboro, Maryland can be, call us here at Remove A Pool. We'll provide you with a free, no-obligation quote that covers everything it takes to make your unwanted pool disappear.