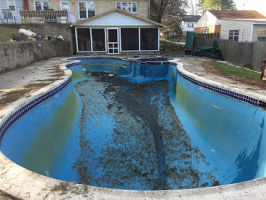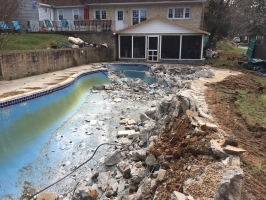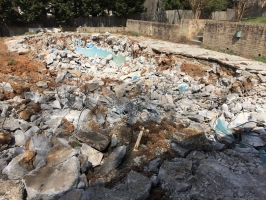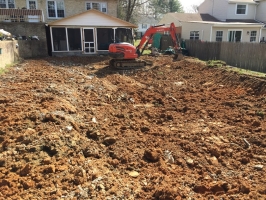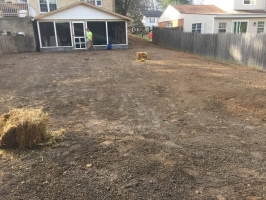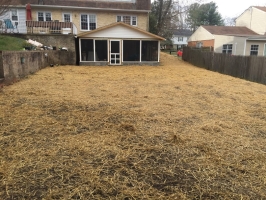 When it's time for your tired old swimming pool to go, we're here to make the process simple and stress-free.
We're Remove A Pool, Maryland's most established and recognized name in pool disconnection, demolition, disposal and site remediation. Our all-inclusive Hereford, Maryland swimming pool removal services cover everything it takes to make your unwanted pool disappear, and we stand behind all of our work with our own 5-year satisfaction guarantee.
Thinking of Removing a Swimming Pool in Hereford, Maryland?
If you've ever tackled a big home improvement project, you know that dealing with multiple contractors can lead to lengthy delays, cost overruns and ongoing disruption to your household.
Here at Remove A Pool, we're committed to delivering the professional, no-stress pool removal solution — that's why we handle all the inspections, paperwork, skilled labor and debris removal it takes to complete your pool removal job on time, and on budget. By keeping all of our services in-house we are able to ensure that your pool is removed in the safest, most efficient way possible.
Should You Fill or Completely Remove Your In-Ground Pool?
There are two ways to deal with an unwanted in-ground pool. You can have it filled in, or have the entire pool removed (extracted). Which option you choose depends on your budget and your future plans for your property.
Pool filling, also known as partial pool demolition, is the most economical option for removing a swimming pool in Hereford, Maryland. This process involves the disconnection of all the utility services leading to the pool, siphoning out any standing water, and demolition of the deck and upper 18″-36″ of the swimming pool. Multiple drainage holes are then punched into the bottom of the pool, then the entire pool is filled and leveled.
Pool filling is a good option if you're simply looking to extend your lawn over the spot where your pool is, you'd like to use the space for a garden, or want to install a kid's play area where your pool sits right now. Note that since the base of the pool is left in place, it's not possible to build a large structure over the area where a pool has been filled in.
Complete pool removal involves the full extraction of your pool, which is significantly more time and labor-intensive than partial pool removal. While this process involves a higher up-front cost, it may be worth the investment if you ever plan on selling your home.
Pool extraction restores your yard back to the condition it was in before your pool was installed, making it possible to build an extension or free-standing garage on the spot where your pool is now. This is the service that's most recommended by Realtors because it protects the value of your home.
Call For Your Free Estimate Today
For clear, accurate answers to all of your questions about Hereford, Maryland swimming pool removal and disposal, call us here at Remove A Pool. We offer free, no-obligation quotes, and we're the only pool removal company that's fully endorsed by the National Association of Realtors.