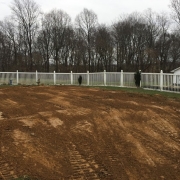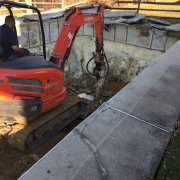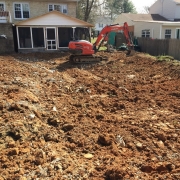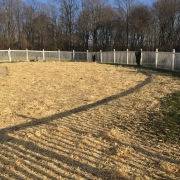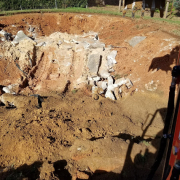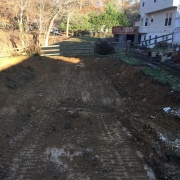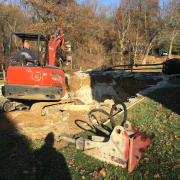 Are you tired of preparing you pool for summer months and then carefully tucking it away for the fall and winter months? If you are no longer using it on a regular basis you may even spend more time maintaining it then you actually do swimming in it. This often happens with family pools as the family grows older. Whether this is your situation or something else makes your pool feel like a hassle, it may be worth looking into getting rid of your pool. Remove A Pool can make the process simple so that you can enjoy a life that doesn't include bothering with your pool.
How to Start Removing a Swimming Pool in Hilliard, Ohio
The task of removing a swimming pool may seem daunting, but if you call Remove A Pool you don't have to worry about one aspect of it. Our experienced team of swimming pool removal experts will take care of every single detail for you from each concrete slab removal to the last piece of grass seed that needs tossed over the fresh soil. In just one day your entire yard will be transformed into a lush large space, and a few weeks later once the grass grows you will never be able to tell that a pool existed.
Partial or Full  Swimming Pool Removal Options In Hilliard
We appreciate that you may be on a budget, and that is why we will work with you to make swimming pool demolition affordable for you. We will offer you an estimate from the start so that you will never feel bombarded with a bill that is much larger than expected. While the actual price of your pool removal may change slightly from the price we quote on the phone to the price we quote once we are in your yard and can clearly see the project, we pride ourselves in not shocking our customers. Although it is a job for us, we want you to be proud and satisfied with the results.
To help minimize costs, we offer both partial and full pool removal options. A partial removal is chosen by a large percentage of our customers because it is the more affordable option. As part of a partial removal, the concrete walls and lining of a pool are taken off and the bottom of the pool is left intact at the bottom of the pool. We then fold some of the debris into the hole and fill it with soil and dirt. This option is great unless you plan to build on your land, in which case a full pool removal may be the best choice. If you have any questions, our experts can offer you advice on which will fit your needs best.
Start Your Swimming Pool Removal Today
The only thing standing between you and getting rid of your pool is your phone. Stop wasting your time and money on a pool that you hardly use, and give Remove A Pool a call today to schedule your removal.