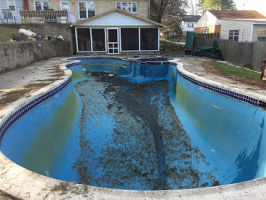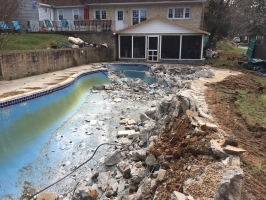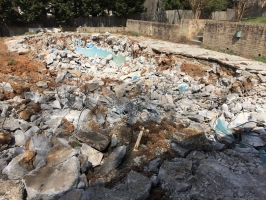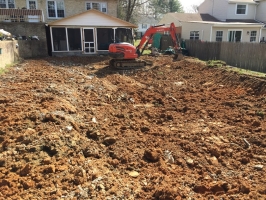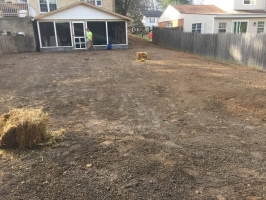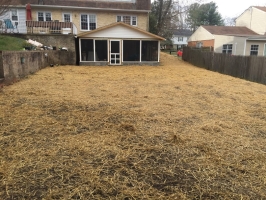 Thinking about removing a swimming pool in Monkton, Maryland?
When you're ready to say goodbye to that aging, unused or unwanted pool in your backyard, call us here at Remove A Pool. We deliver the most comprehensive, efficient swimming pool disconnection, demolition and disposal services to discerning homeowners throughout Maryland, and we're ready to tackle even the toughest pool removal projects.
25 Years of Experience
We have over 25 years of hands-on experience in removing all types of in-ground and above-ground swimming pools and hot tubs, and we are the only pool removal company that is fully endorsed by the National Association of Realtors.
Our satisfied customers have reviewed our services on HomeAdvisor and houzz, and we are proud to maintain an A+ rating with the Better Business Bureau. And because we're committed to performing work that will last for years to come, we stand behind our pool removal services with our own 5-year satisfaction guarantee.
Professional, Hassle-Free Monkton, Maryland Swimming Pool Removal
If you're like many homeowners, you may have put off dealing with your outdated swimming pool simply because you don't want the hassle that comes with a big home improvement project.
Here at Remove A Pool, we understand your concerns. We know that you don't want to deal with hiring and monitoring multiple contractors or worry about having your yard ripped apart for weeks, or even months, on end — that's why we've developed the safest, most efficient pool removal and site restoration methods in the industry.
When you hire us to either fill in your pool or extract it altogether, we handle the entire project from start to finish. Our team takes care of all the demolition permits, insurance and environmental inspections, and we deal with locating and disconnecting the utility lines leading to your swimming pool pump, heater and drainage system.
We complete all of the demolition, debris removal and site remediation services as well to ensure that all the work is done to our exacting standards. Our goal is to provide you with fast, high-quality workmanship that is performed in the safest, most environmentally-sustainable way possible.
Have Questions About Removing a Swimming Pool?
To speak with our pool removal experts about your unwanted, outdated or damaged swimming pool, contact us here at Remove A Pool today. We'll inspect your pool, discuss the differences between our partial and full pool removal services, and answer any questions you might have about us and the work we do.
We'll leave you with a clear, all-inclusive quote that covers all the insurance, permits, skilled labor, specialized equipment and materials it takes to transform your outdoor space — and you won't have to worry about fine print or added fees.
Remember, we're the only swimming pool removal company in Monkton that delivers the professional, no-stress pool removal solution!