Call Now (615) 610-0963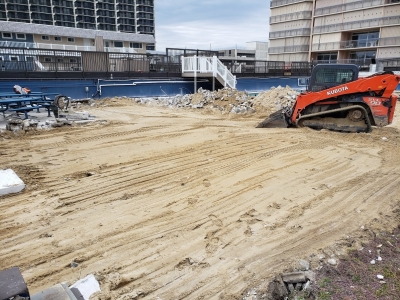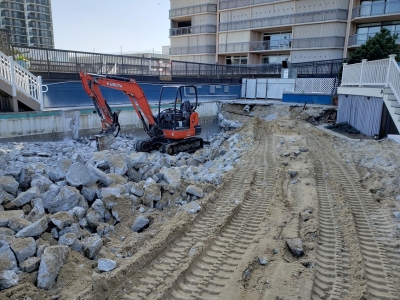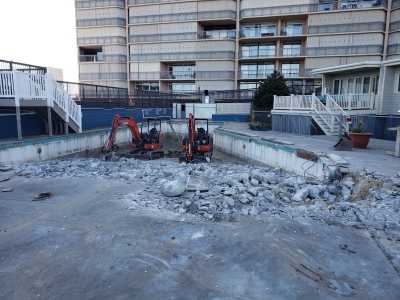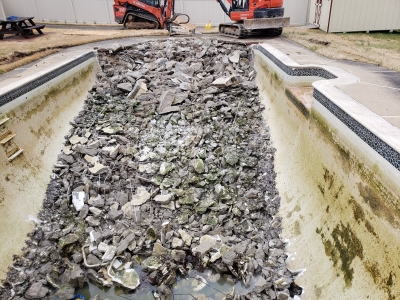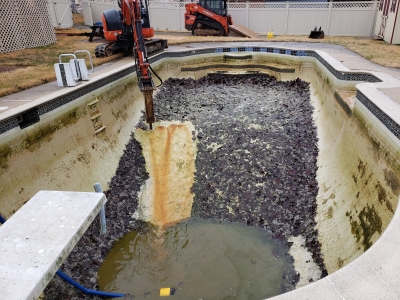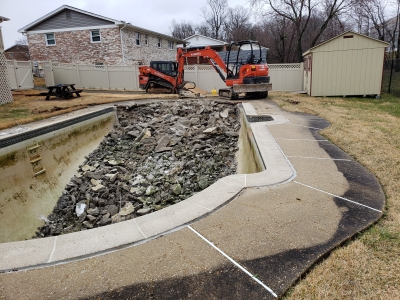 While owning a home with a swimming pool in the backyard is a luxury everyone could wish to enjoy, it can quickly turn into a burden. Luckily, you have a choice of letting go of an unwanted pool to pave way for better ideas—thanks to Remove A Pool your Nashville Tennessee swimming pool removal contractor.
Some pool owners are hesitant to demolish their pools even when it's clear that they do not need them anymore. This can, however, be understood. Chances are, you are simply used to seeing the pool around.
Below are some telltale signs that its time you got rid of that pool.
If you are an infrequent swimmer, the pool sits abandoned and unused for so long, and removing it can help you put the space to better use.
Pools need to be cleaned, maintained, and regularly inspected, which might be exhausting, especially if you have a busy schedule. Removing your pool will, therefore, save you time and money.
An abandoned pool is hazardous, especially if there are small children around.
You can demolish your pool to reclaim your yard space for other activities, such as landscaping.
If you are considering selling your house, removing the pool will make it easier.
Why Remove A Pool Is The Ideal Nashville Tennessee Pool Removal Company
Remove a Pool is well known for being the most reliable Nashville Tennessee swimming pool removal contractor. Once you contact us for pool demolition services, we guide you through the possible methods of removing a swimming pool in Nashville, Tennessee, clearly highlighting their pros and cons. We also answer all your questions to help you make an informed decision. For ease of budgeting, we assess your pool and give you an approximation of the estimated costs. We also help you acquire all the necessary permits on time to save you the hassle of doing it yourself.
On the material day, we show up as agreed and embark on demolishing your pool. We understand that the demolition project is just the beginning of another project and, as such, will remove your pool within the agreed time-frame to pave the way for your new plan. Remove A Pool team handles every demolition detail and strictly sticks to the laid down pool removal procedures.
Our Pool Demolition Methods
Depending on your preference and financial budget, you can choose two pool removal options: partial or complete pool removal. For partial removal, the water in your pool is drained out, and holes are drilled at the pool's bottom to facilitate future drainage. The top part of the pool is then demolished, and the hole is filled with soil and gravel, which is then compacted. We are equipped with state of the art equipment that gets the work done safely and efficiently.
For a complete pool removal, we drain the remaining pool water and completely tear the pool down. The concrete and other pool material are hauled away to a recycling facility, and the hole filled with soil and gravel is then compacted. Our years of experience have granted us the skills and expertise to ensure there is no future risk of either sinking or seepage. This pool removal method is more expensive compared to partial pool removal.
Debris Disposal
Remove A Pool does not leave you stranded with the wreckage and fragments of the old pool. We clean up the site and haul away all the debris to a recycling facility leaving the site sparkling clean and ready for your next move.
Once your swimming pool is removed, you can decide to install a lawn on the new space. At Remove A Pool, we help our clients plant a green and beautiful lawn at a friendly cost. Besides that, you can also create a fire pit, build an outdoor kitchen, or a patio outdoor living space. The list of things you can do in the new area is endless.
Remove A Pool is a team of licensed, bonded, and insured pool demolition experts whose sole aim is to bring happiness to your home by getting rid of that unwanted pool. We are firmly grounded on customer service and satisfaction crowned with affordability and commitment. If you are planning of removing a swimming pool in Nashville, Tennessee do not hesitate to contact us today for a free no-obligation quote.