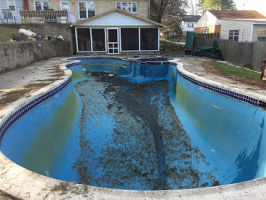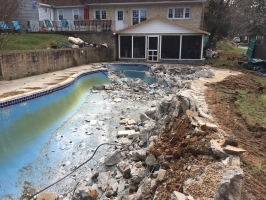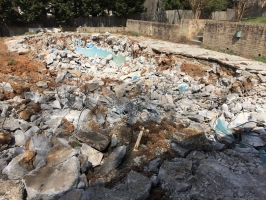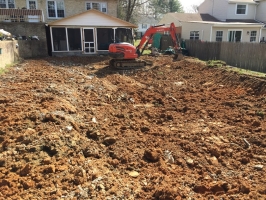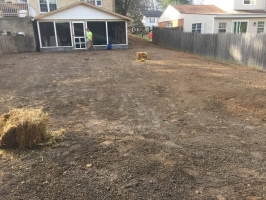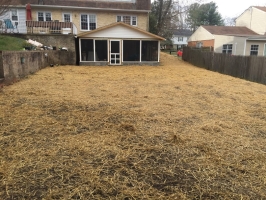 Are you searching for a reliable, experienced, and fully licensed Potomac, Maryland swimming pool removal contractor to make your unwanted pool disappear?
As the nation's most recognized name in swimming pool and hot tub disconnection, demolition, and disposal, here at Remove A Pool we're proud to bring our professional, no-stress pool removal solution to discerning homeowners in Potomac. We've been the industry-leading pool demolition company for more than 25 years, and we've earned the endorsement of the National Association of Realtors.
No matter what style of swimming pool you have, where it's located on your property, or what condition it's currently in, you can rest assured that we'll leave your yard safe, level, and ready for you to use.
What's Involved With Removing a Swimming Pool in Potomac, Maryland
While having your old pool taken out might seem like a simple job, the fact is that swimming pool removal can be complex, hazardous, and labor-intensive. After all, the average backyard pool holds thousands of gallons of water, is connected to multiple utility services, and is installed in an area that's tough to access using heavy machinery.
At Remove A Pool, we take care to ensure every single step in your Potomac, Maryland swimming pool removal project is completed in a way that is safe, code-compliant, and prevents unwanted damage to your home and any neighboring properties.
Here's what you can expect when you hire our team of swimming pool removal experts:
We complete a detailed site inspection and create a custom project plan for your pool removal.
We contact the county building department on your behalf to obtain any necessary demolition permits before we begin any work.
Our staff locates any buried hazards on your property including underground oil tanks and utility lines to make sure we don't accidentally damage them.
We will use a specialized, high-powered siphon to extract any remaining water from your pool to prevent flooding your yard with pool water.
Our crew disconnect and cap off the gas, electric, and water lines from your pool.
The team will use hand tools, power tools, and high-quality machinery to demolish your pool.
We will sort the recyclable materials out and remove all the debris from your yard.
The crew will fill, compact, and level out the space where your pool once was to create a level, stable surface where your pool once was.
On request, we'll seed down the project area with grass to save you the trouble of hiring a landscape company.
And because we know you don't want to deal with a mess in your yard for weeks on end, we'll work quickly and efficiently to make your pool disappear in less time than you'd expect.
To learn more about us and our swimming pool removal services in Potomac, contact us here at Remove A Pool today to schedule your free, no-obligation quote.