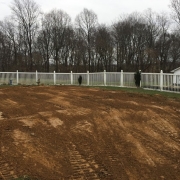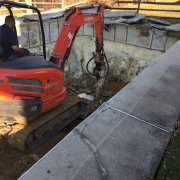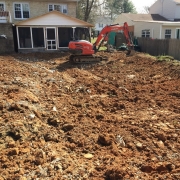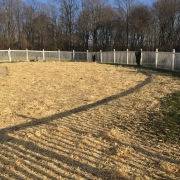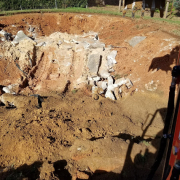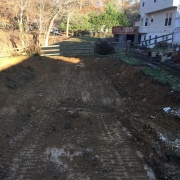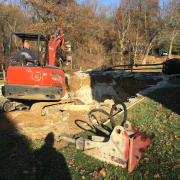 If you own a swimming pool that has become more difficult to maintain or is used very little, it may not be worth the trouble. Perhaps you want to use the space to plant a garden or have more green area. The possibilities are endless when you contact Remove A Pool and allow us to transform your property into a lovely area that's ready for you to use.
Powell Ohio Swimming Pool Removal Services
As with anything, a swimming pool will come to the end of its useful life. There are many reasons that will determine when it's time to inquire about getting rid of your pool. Some of the most common reasons why our customers are interested in removing a swimming pool are:
Swimming pool is no longer being used
Swimming pool is to difficult to maintain and repair
Property owner wants to sell the property or use the property for alternative purposes
Insurance and safety concerns outweigh the benefits of keeping the swimming pool
Swimming pool is an outdated eyesore
If you've decided you no longer want a swimming pool on your property, you can rest assured that Remove A Pool can transform your property and complete the job to your satisfaction.
The Swimming Pool Removal Process
The professionals at Remove A Pool understand that the very thought of removing a swimming pool from your property can be overwhelming. Not only is it a huge undertaking, but it is a job that must be completed correctly to ensure your property is returned to its natural state before a pool was ever there. Once you call us, you can expect the following:
We will visit your property for an assessment. Once the assessment is complete, we will give you an estimate for your project.
Before the job can begin, we will drain the water from your pool.
The experts at Remove A Pool will research the laws and obtain any necessary permits required for removing a swimming pool in Powell, Ohio.
You can choose a partial or complete removal. Most people opt for the partial removal because it is efficient and cost-effective. With this option, we will break up the concrete and remove it while leaving the remaining structure in place. You can also choose a complete removal which will require us to remove all components of the pool.
Once we've removed the swimming pool, we will fill the hole with dirt and gravel. This will ensure the property settles and drains properly.
We will clean up the mess and haul away the debris.
One final touch that our customers enjoy is the planting of new grass. This gives the property a fresh look and allows you to begin using the property right away.
Don't allow that swimming pool to cause you one more day of stress. We will take care of your property and keep you informed every step of the way. Call Remove A Pool today so we can turn your property into an area you will love.