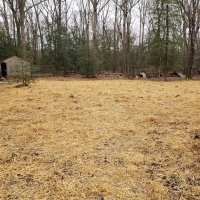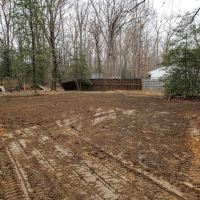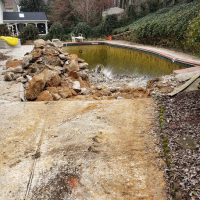 Do you have a neglected old pool taking up valuable space in your backyard? Tired of all the work and added costs that come with pool ownership? Want to reclaim your outdoor space by having your unwanted swimming pool removed?
When you've decided it's time to say goodbye to your swimming pool, we're here to help. We are Remove A Pool, America's most trusted name in full-service pool disconnection, removal and site remediation. Our team of swimming pool removal specialists are committed to exceeding your expectations with our high-quality work, world-class customer service and unbeatable lifetime satisfaction guarantee.
What's Involved With Removing a Swimming Pool
Swimming pool demolition is a complex process that involves careful planning, specialized skills and attention to detail. In most cases, pools are located close to homes and other buildings that need to be protected during demolition, and access to the project site can be limited by fences, patios and neighboring properties.
Here at Remove A Pool we take the time to inspect every project site in advance and obtain any necessary demolition permits. We also contact the local utility companies to locate any underground electrical, gas and water lines that could be in the area, and we ensure these services are safely disconnected from the pool before we start the demolition. If there is any remaining water in the pool we siphon it out to prevent flooding of the property.
Once the pool is ready for demolition we use a combination of hand tools and heavy equipment to complete either a partial or complete pool removal. Our crew then hauls all the debris away, taking care to divert any recyclable materials to an approved recycling facility. To complete the job we fill and level out the spot where the pool was, and on request we also re-seed the area to create a lush, level lawn.
Professional, Fully-Insured Virginia Pool Removal Specialists
Every member of our Virginia pool removal team has been hand-selected and background checked for your peace of mind, and we are fully licensed and insured. We're proud to be fully endorsed by the National Association of Realtors and we maintain an A+ rating with the Better Business Bureau.
To learn why we're the Virginia swimming pool removal company of choice among discerning homeowners, call us to schedule your free, no-obligation project review and estimate today.