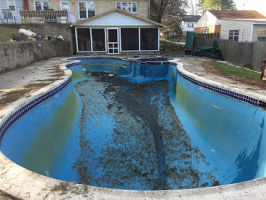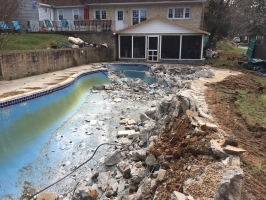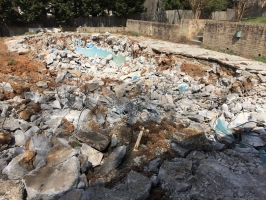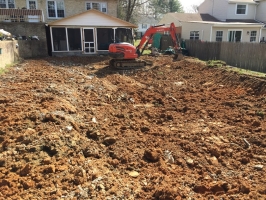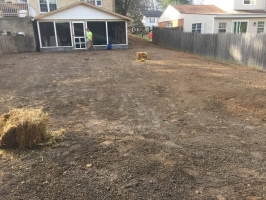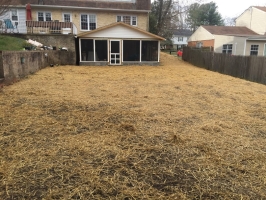 Are you tired of the high costs involved with maintaining your private pool? Does your aging pool require costly repairs to keep it from flooding your home? Have you purchased a home that came with a swimming pool you really don't want?
When it's time to reclaim your outdoor space, we're here to help. We are Remove A Pool, your local Reisterstown, Maryland swimming pool removal experts, and we make having your old pool removed simple and stress-free.
In-Ground and Above-Ground Swimming Pool Removal
We've been helping homeowners like you for more than 25 years, and during that time we've developed the safest, most efficient swimming pool removal methods in the industry. We are fully licensed and insured, and we're the only pool removal company in Maryland to be endorsed by the National Association of Realtors.
Whether you have an unwanted above-ground, in-ground or indoor pool, you can rest assured that we have the skills, specialized equipment and expertise needed to complete your swimming pool removal quickly — without compromising on safety or quality.
What's Involved With Removing a Swimming Pool in Reisterstown, Maryland?
If you're like most homeowners, this is the first time you've ever had to hire a swimming pool removal company. At Remove A Pool we're happy to answer any questions you have about us, our services and our process.
While every job we do is unique, here's a general overview of what you can expect when you hire us:
We'll start by providing you with a free estimate for your project that covers everything from the insurance to the disposal fees so you'll know exactly what having your unwanted pool removed will cost up-front
We'll obtain any demolition permits and complete all environmental inspections that are needed to ensure your pool is removed in full compliance with all county, state and federal regulations
We'll contact your utility providers to locate any buried lines near your swimming pool
We'll let you know when to expect our team of professional pool removal contractors so you won't be left guessing when your pool will be removed
Once we begin, we'll work to complete your choice of a partial or complete pool removal (for in-ground pools only) using professional-grade equipment
We'll remove all the debris from your property right away
Once we've created multiple drainage holes to prevent future flooding of your yard, we'll fill, compact and level the spot where your pool was
Upon request we will seed down the area with grass to make it virtually impossible to know there was ever a swimming pool on your property
And because we're committed to delivering high-quality results that last, we stand behind all the work we do with our 5-year satisfaction guarantee. It's our promise to you that we'll complete every step of your pool removal project right, the first time.
Call For Your Free, No-Obligation Quote Today
To schedule your free, custom quote for your pool removal, contact our team of swimming pool removal specialists today.