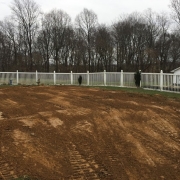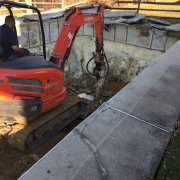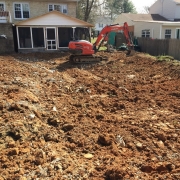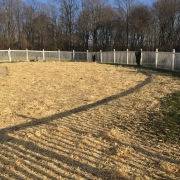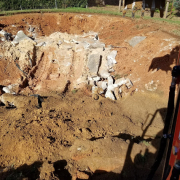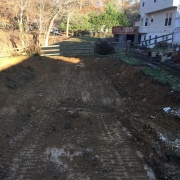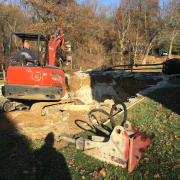 Do you look across your property and wonder why you still have a swimming pool? An unused swimming pool takes up valuable yard space. At Remove A Pool, we offer two options, exhumation and abandonment, for removing a swimming pool in Reynoldsburg, Ohio. If you would like to hear more about our swimming pool removal process, please contact us today.
Why Hire Our Expert Team for Your Reynoldsburg, Ohio Swimming Pool Removal?
At Remove A Pool, we believe in comprehensive customer service at each stage of your swimming pool removal.
Communication: Our team listens to your exact swimming pool removal needs. For us, complete customer satisfaction is our optimal goal.
Free Estimate: After inspecting your swimming pool, we provide you with a free estimate of our services.
Paperwork: Our team handles all the paperwork for your Reynoldsburg, Ohio swimming pool removal process. We believe in providing our clients with a stress-free experience. Our experienced team check local restrictions and obtains the necessary permits.
Highly-Trained Team: We hire only the best. Our team members are highly-skilled, experienced professionals. We use all of our knowledge and training to deliver high-end results every time.
Industrial-Grade Equipment: We equip our team with the latest equipment. We use industrial grade tools, machinery, and advanced technology for fast, efficient pool removal services.
Our Process for Removing a Swimming Pool in Reynoldsburg, Ohio
When the permits are ready, our team arrives on a predetermined date to remove your unwanted swimming pool. At Remove A Pool, we offer two choices for removing a swimming pool. Each choice provides high-end results to your property.
Exhumation: Our team removes your entire swimming pool from your property. If you are planning to build on the site, the exhumation process is a perfect choice. Removing every part of your swimming pool eliminates any future building restrictions.
Abandonment: Our team leaves a large portion of your swimming pool behind. Generally a less costly and faster approach for pool removal, abandonment is a popular choice.
If you are uncertain which choice is right for you and your property plans, please discuss the options with our experienced team. We will provide you with an in-depth overview of the process to help you make an informed decision.
The cleanup process is part of our pool removal package. Removing a swimming pool creates a significant amount of debris. Our demolition team sorts out any usable materials for recycling. We strive to do our part for the environment. We discard the remaining materials in a proper manner.
Our team uses a mixture of rocks, gravel, and topsoil to fill in the pool's empty cavity. We pack the entire area to avoid settling or shifting. We do not leave any demo site until our clients are completely satisfied with the end results.
Are you ready to reclaim your backyard space by removing a swimming pool in Reynoldsburg, Ohio? Please contact us at Remove A Pool today.